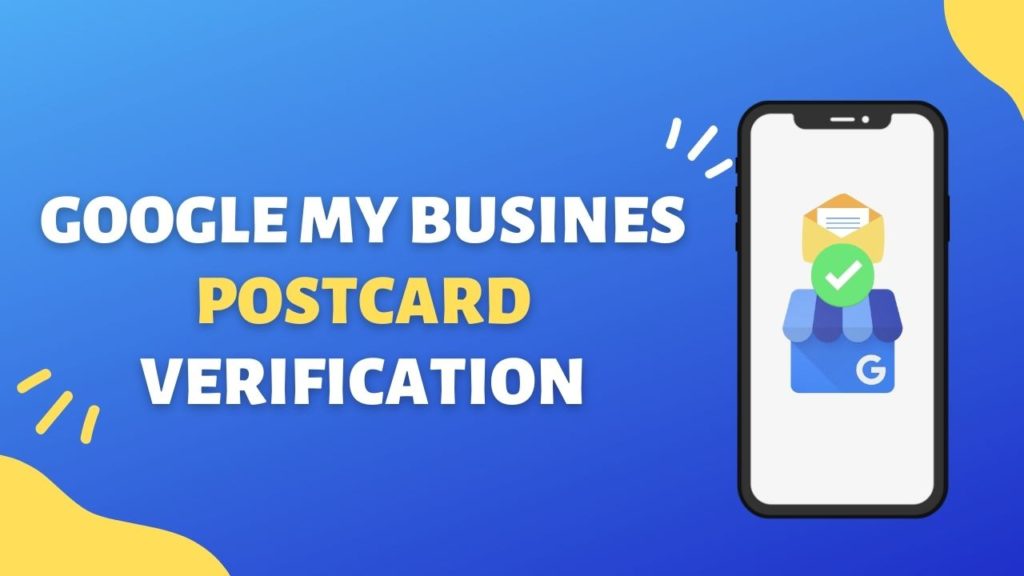 Google My Business Postcard Verification
 After a Long-awaited time when one receives a postcard from google for verification, then you might wish to not mess up by doing something unnecessary. With this guide, you will know the complete method, how to verify with a postcard and some FAQ questions just in case.
Steps For Google Postcard Verification
The first step while launching your business online is by verifying yourself with Google My Business free tool. When it comes to SEO and online appearance, GMB becomes the topmost crucial part of rank. 
And without it, you will have no chance to appear even in Local Search Engine Optimized Result. That is why for any local business, whether it is new or old Verifying and appearing in Local SEO is one step forward while making a significant change.
To clear the first step, you have to create a My Business Account and add details. You can do that on the GMB main page. You can either open the account with your existing Gmail account or a premium account. And if you don't want to use an existing one, you will have to create a new one with ease.
After Creating a New Google Account or using an existing one, Google will ask you to use the identical login details and information to create your Google My Business account.
After creating a GMB account, I will lead you to the next step while setting up your account, filling in basic information, and verifying your account.
Setup your Basic Account Information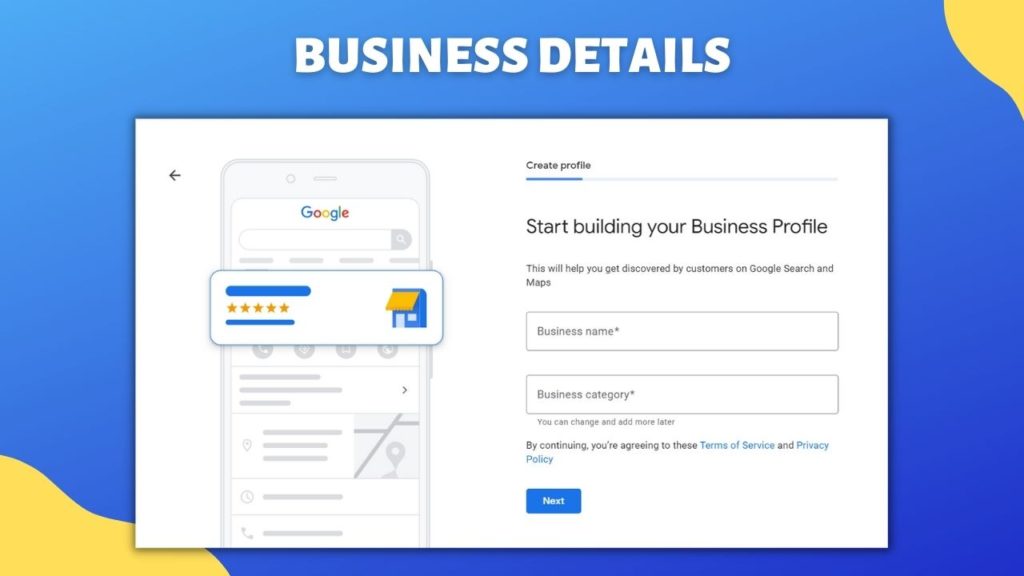 Filling basic information can be said as creating a base for a skyscraper, but which can be changed, with time as per our need. The more detailed info you give the higher the chances of your ranking higher, thus it is important to know about it before moving on to verifying with a postcard. So, what kind of basic info does google demand from you…?
 Although Google has everything to know about you, they just don't give up! So, make sure to fill in information properly about your business name, business phone number, business location, and business website. Which is going to be public, thus keep that in mind. This information should be accurate because it is essential for local SEO.
And here comes an essential part. The address of your business will be verified through different means, like a postcard. So Google will send a postcard to the address you have given to confirm the legibility of your information. The postcard will contain the verification code to verify your account and confirm the valid location for your business address.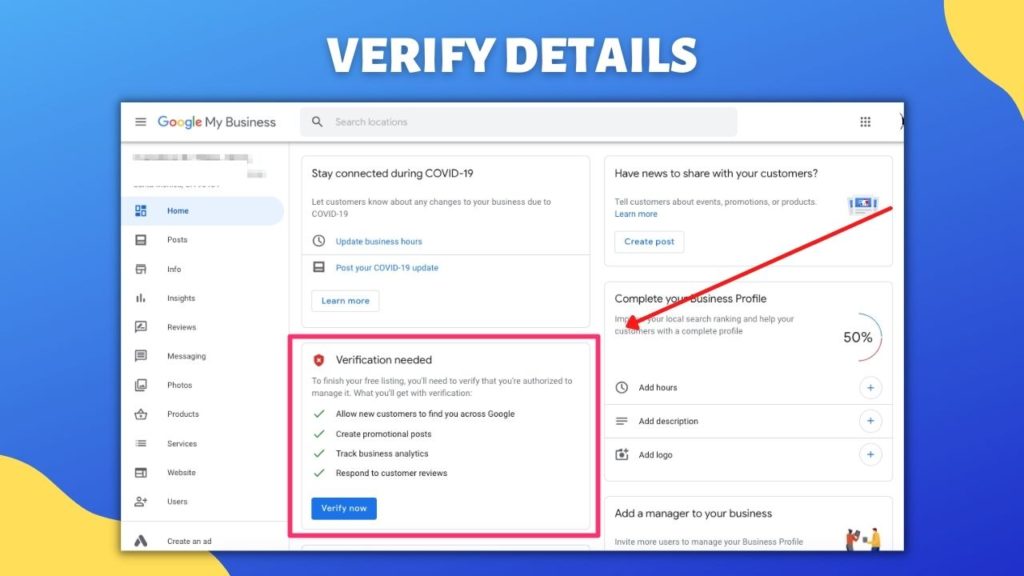 Time to Verify Your Google My Business Account
The last step to verify your Google My Business account will be entering your verification code. Suppose the postcard has been delivered to your business location and you have received it. You will see the verification code for your company location when you open it.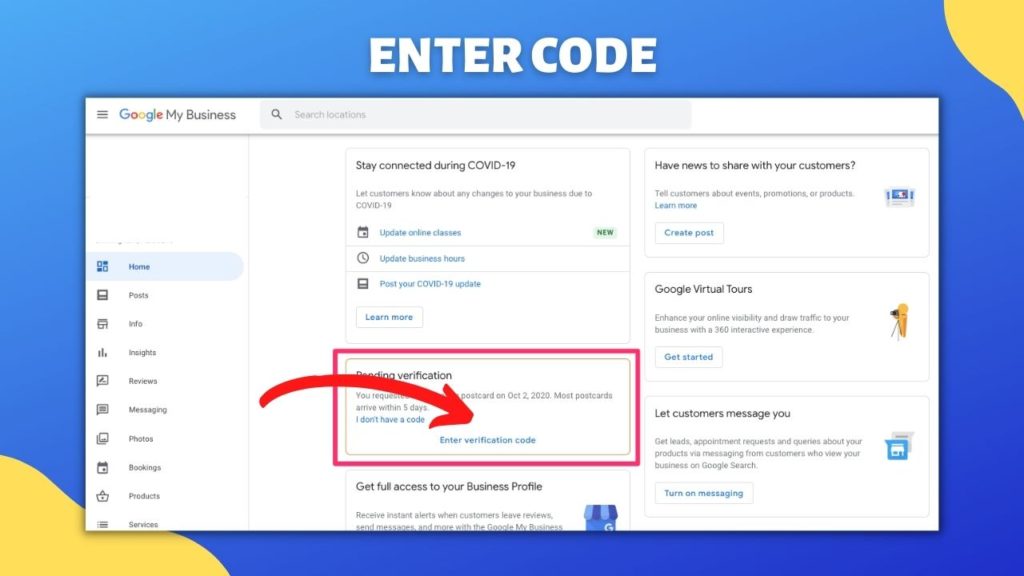 The postcard arrives between 7 to 10 working days at most, but normally, it takes 4 to 5 days to be delivered to your entered location. Then how to enter your verification code in GMB. After login into the Google My Business account, you will see the notification on your home page as "pending verification". 
This notification gives you the choice to enter the verification code of your business. And that's how you can verify your business account with the Google postcard verification method,
 Optimizing Your New Google My Business Account
When you submit the code, your business is immediately verified. From here, all you necessitate to do is optimize your account. Add your company services, posts, photos, videos, descriptions, hours, and bookings.
FAQ Questions Related to Google Postcard Verification
Do I have to pay Google for the Postcard Verification method…? 
Wanted to check yourself with the Google postcard verification method. Then do not hesitate because Google will not accept even a penny for this postcard verification method.
So you can say that you do not require to pay for the Google postcard verification method but, other verification methods are not allowed without specific reasons.
Google verification code can take up to 20 days to deliver to your desired location.
When will the code be considered invalid…?
After 30 days of requesting the verification code, the code will be considered invalid.
And if you have changed the business name, category, or even address of your business location then the code will be considered invalid.
However, if you do not receive the postcard after 14 days of request. Then you can ask Google my business web form through the waveform to verify your listing in that condition you will have to provide all information that will be required from their end.
Tip- verify reason as verification and, they will ask you to wait if you contacted them before 14 days interval.
I didn't receive a Postcard for verification. What should I do..?
Have you submitted a request for a Postcard..? If yes and yet, after 14 days you haven't received it or didn't arrive, it is time to call for action.
Only after 14 days of submission, you can use the Google My Business Support web form, to verify your business listing. Otherwise, Google will suggest you wait for some time.
 Only and only after 14 days of submission, you can use the Google My Business Support web form, to verify your business listing. Otherwise, Google will suggest you wait for some time.
After completing the required waiting period time than how to navigate the interactive form…?
Step 1: Mention the Issue as the "Verification"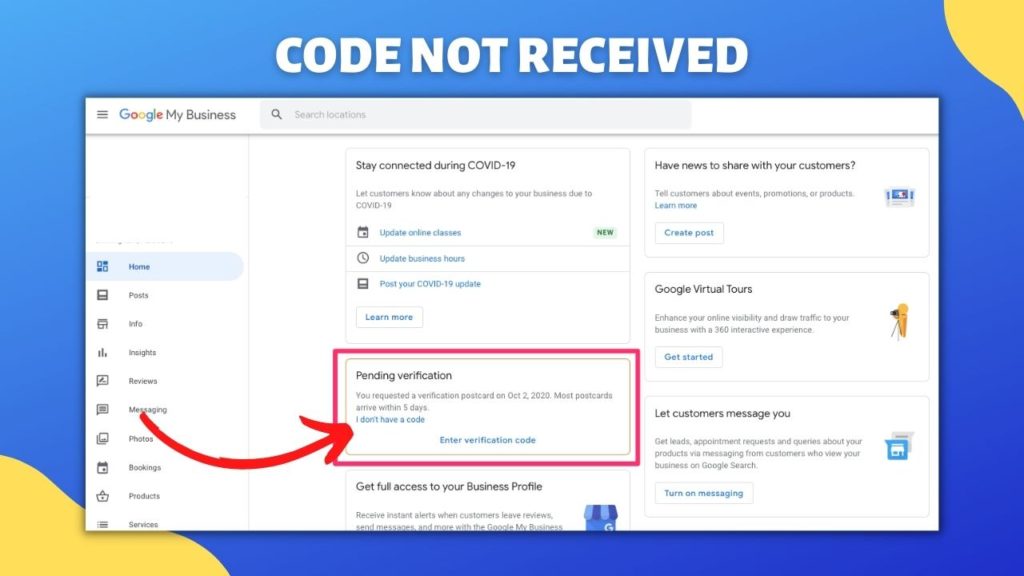 Step 2: Confirm the Reason
You have to bypass the "Recommended" section and click on the "Next Step" option to confirm the reason.
Step 3: Email
You have to click on the "Email" option and provide all the needed information in this step.
Read our blog on google my business transfer ownership