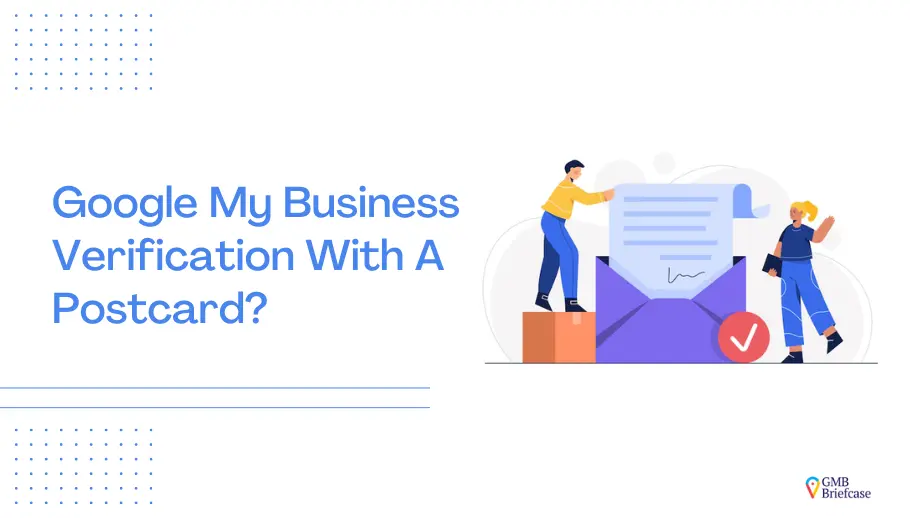 Google My Business is a listing that appears on Google when customers search for your business. It includes your business name, address, phone number, website, and hours of operation.
Google My Business is a free listing that you can create yourself, but you must verify your listing before it will appear on Google. Verifying your Google My Business listing is important because it helps customers find your business and makes sure that the information they see is accurate.
When customers search for your business on Google, they will see your verified Google My Business listing before they see any other listings. This helps them to find your business more easily and also builds trust between you and potential customers.
If you have not yet verified your Google My Business listing, now is the time to do it. The process is quick and easy, and it will help make sure that your business is easy to find online.
How To Verify Your Google My Business By Postcard
 1. Sign In To Your Google My Business Account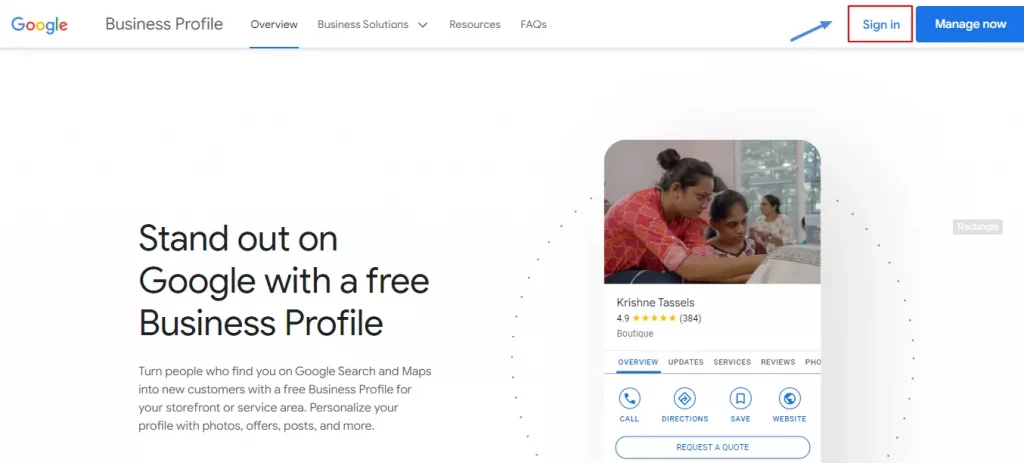 2. Click On The "Get Verified" Tab On Sidebar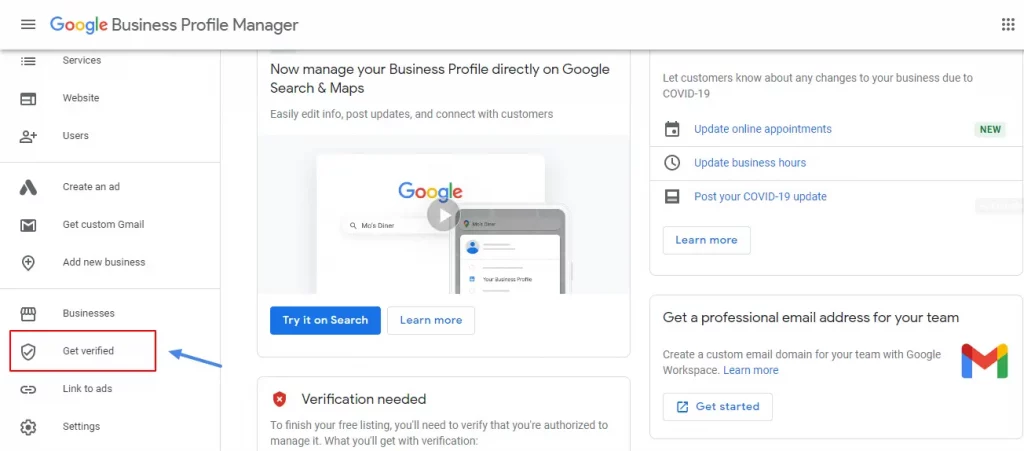 3. Click On The "Postcard by mail" Option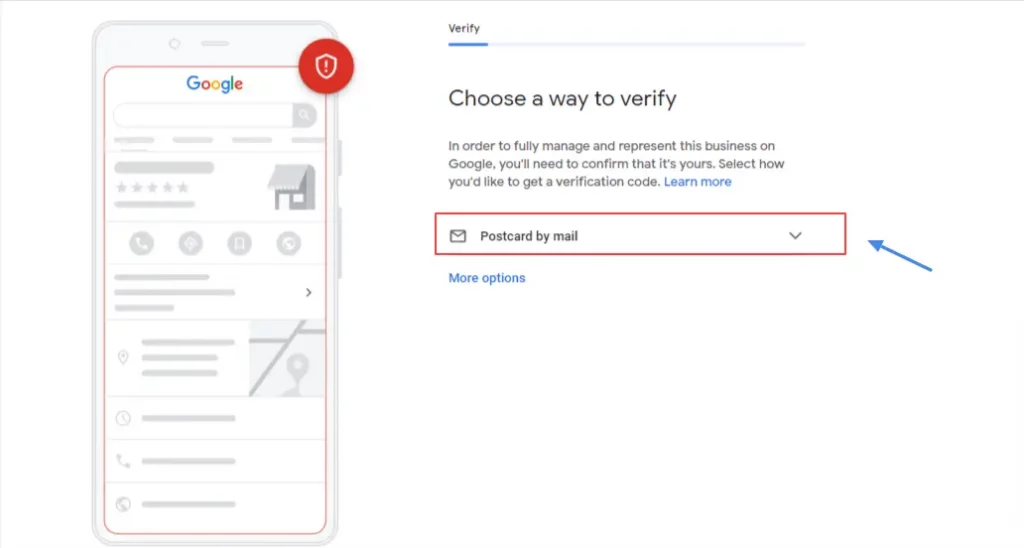 4. Enter Your Contact Name For Receiving Postcard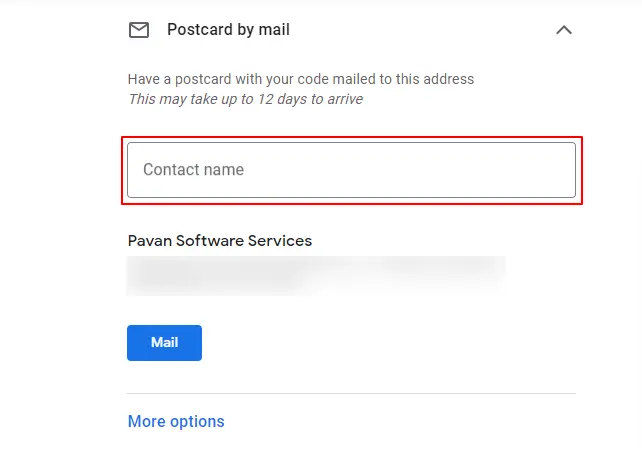 5. Click On The "Mail" To Requesting A Postcard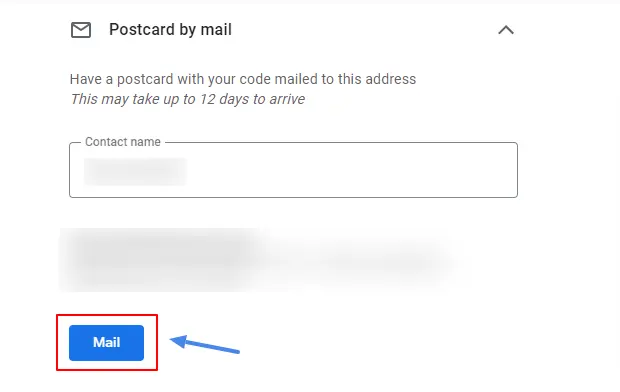 6. Enter Your 5 Digit Verification Code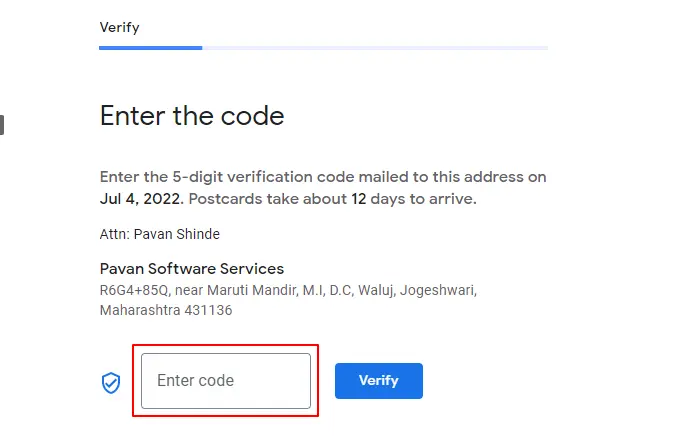 7. Click On The "Verify" Button After Entering Code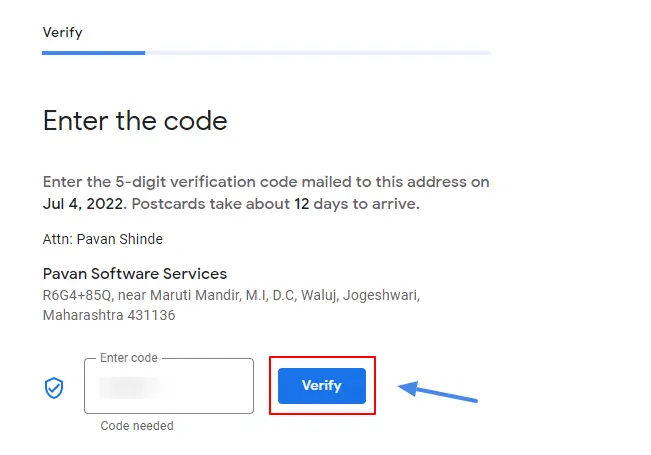 When you verify the code, your Google My Business is immediately verified. From here, all you necessitate to do is optimize your account. Add company services, posts, photos, videos, descriptions, hours, and bookings.
Also Read: How to Add Multiple Locations to Google My Business
Frequently Asked Questions
One way to verify your business with Google My Business is by postcard. After you create or claim your business listing, Google will send a postcard to your business address with a verification code.
Once you receive the postcard, simply login to your Google My Business account and enter the verification code to verify your listing. This helps Google confirm that you're the owner of the business and that your listing is up-to-date.
2. How do I track a Google verification postcard?
If you've been sent a postcard by Google in order to verify your business listing, you may be wondering how to track it.
Luckily, it's a simple process. First, log into your Google My Business account. On the left-hand side of the screen, click on the "Posts" tab. At the top of the page, you'll see a section labeled "Verify by postcard."
Here, you'll be able to see the current status of your postcard ( whether it has been mailed, received, or verified) as well as its tracking number. You can also resend the postcard if necessary. So, there's no need to worry if your postcard gets lost in the mail – you can easily track it and get a new one sent out.
3. How long does it take Google to verify my business?
It can take up to 10 business days for Google to verify your business. However, if you provide all of the required information and follow their guidelines, it's usually much faster.
Google may also call you to verify your information before they approve your listing. In order to get verified, make sure you have a valid physical address, phone number, and website.
If there are any problems with your listing, they will contact you so that you can make the necessary changes. either way, verification can take up to 10 business days, but it's usually much faster than that.
4. Did not receive a Google postcard?
If you did not receive a Google postcard, it is possible that your request was not received or that there was an error in processing your request.
If you believe that your request was received but not processed, please contact Google support for assistance. Please be sure to have your Google account information handy when you contact support, as they will need this in order to investigate the issue.
5. Do I have to pay Google for the Postcard Verification method?
For the Postcard Verification method, there is no fee associated with requesting or using the service. We hope that this method will be a convenient option for those who are unable to use other methods of verification.
Helpful Article: Does Google Call To Verify Business?
Hello! I'm the founder of GMB Briefcase. I have 15 years of experience in SEO, Content Strategy, PR, and more. I love helping businesses grow and achieve their goals. My team and I are dedicated to providing top-tier service and support to our clients.