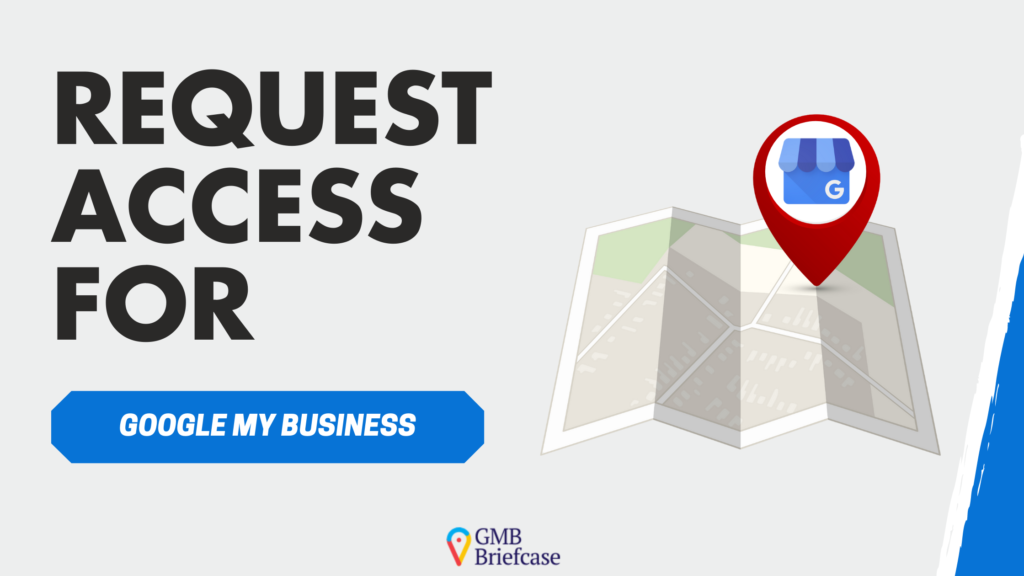 Are you familiar with Google my business? For those who do, congratulations! For those who don't find out about it in my previous blogs, sign up today! I can't stress enough how a business listing on google my business gives your business a real chance to grow online with better SEO prospects. Google my business is a free online tool that helps businesses with an online presence manage their online presence and locations on google. It is no secret how phenomenal Google my business has been for business in the management of their online presence. Additionally, it helps businesses keep track of their SEO campaign as well as increase citations locally.
For most businesses, managing the Google My Business page has always been abdicated to another entity or employee while the managers go about managing the day-to-day activities of the business. This creates a possibility of not having direct hands-on access to your google my business page. If you are reading this, then you probably need access or have lost your initial access to your google my business page. Don't panic because I have just the solution to your little problem! You would be surprised how common this problem is!
In this article, I will be telling you how to request access and take a more active role in the management of your online presence on google my business. After all, you are the owner of the business. So, how do you go about managing your business through the Google my Business page? To do this you need to request access to Google my Business with appropriate affiliation to the business.
As I said, this is a common problem likely to occur for simple reasons. Well, believe it or not, the solutions are also just as easy to come by! They include:
Loss of the login credential post verification on Google my business listing by the original owner.

When someone is using your Google my business page to hold your business hostage.

The desire to take a more active role in the running of Google my business profile app.

Loss of access to the Gmail account that was used in the listing of the business on Google my business.
Without wasting much time let's jump right in and see how easy it easy to request access to Google my business in these simple steps and prompts
Step one: Request
One can only request access to Google my business of a business whose profile has been verified. This option is available for single-location business listing as well as multi-location listings. Assuming the business is already registered and the profile verified, you will want to go to the business profile.
Go to your desktop or laptop's browser and search www.google.com. On the search bar, type the name of the business you want to request access to. Google will be able to bring up all information on the business available across google including the maps.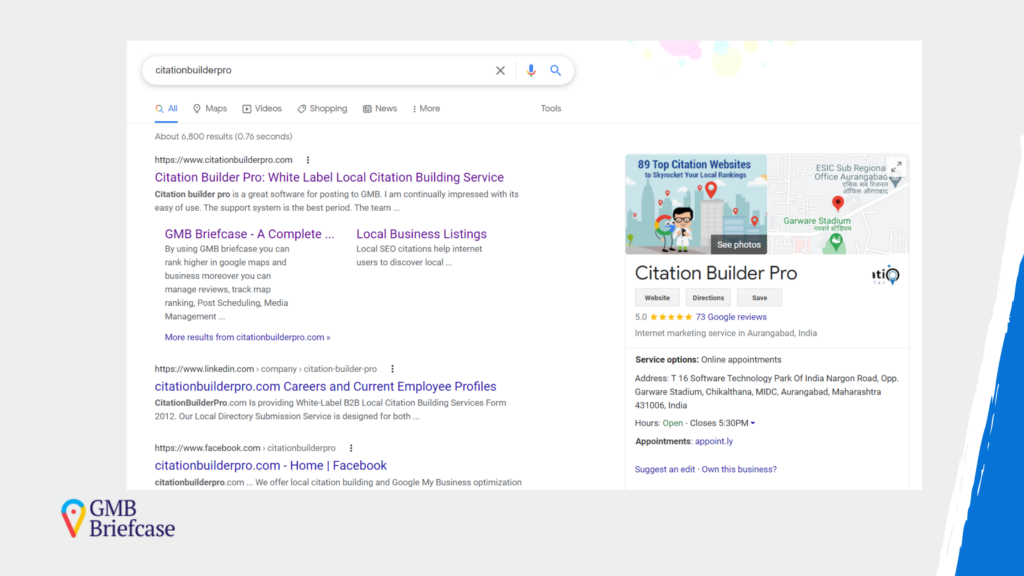 Google my business profile of the business will be on the right pane. Here you will be able to see the business website as well as business citation details like the address, directions, and phone number.
Once there, Google asks whether you want 'suggest an edit or 'own this business ' through the use of active hyperlinks. Click on the 'own this business hyperlink.'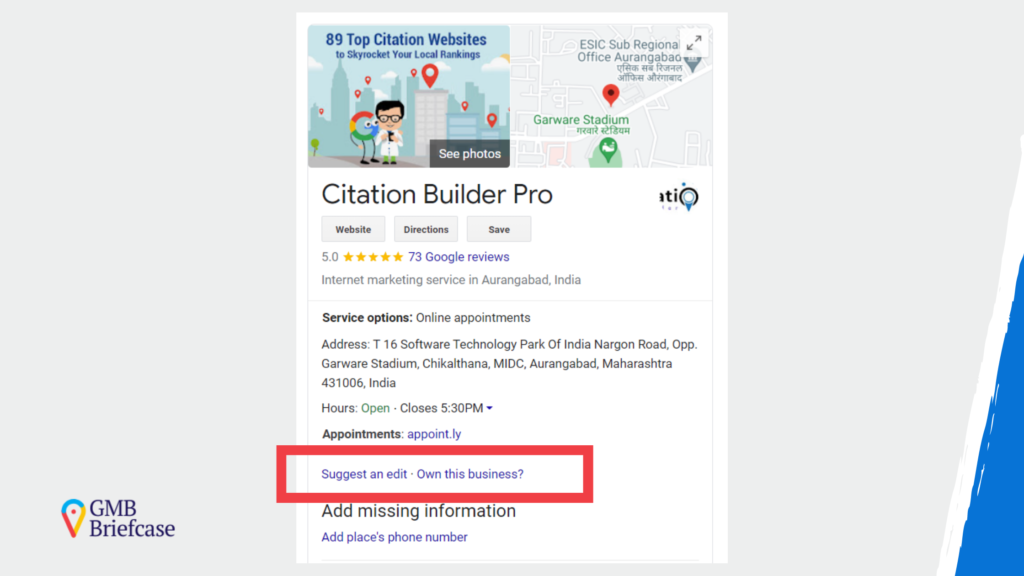 On the next page, you will be able to see the message 'this listing has already been claimed alongside a hint of the Gmail account of the original owner.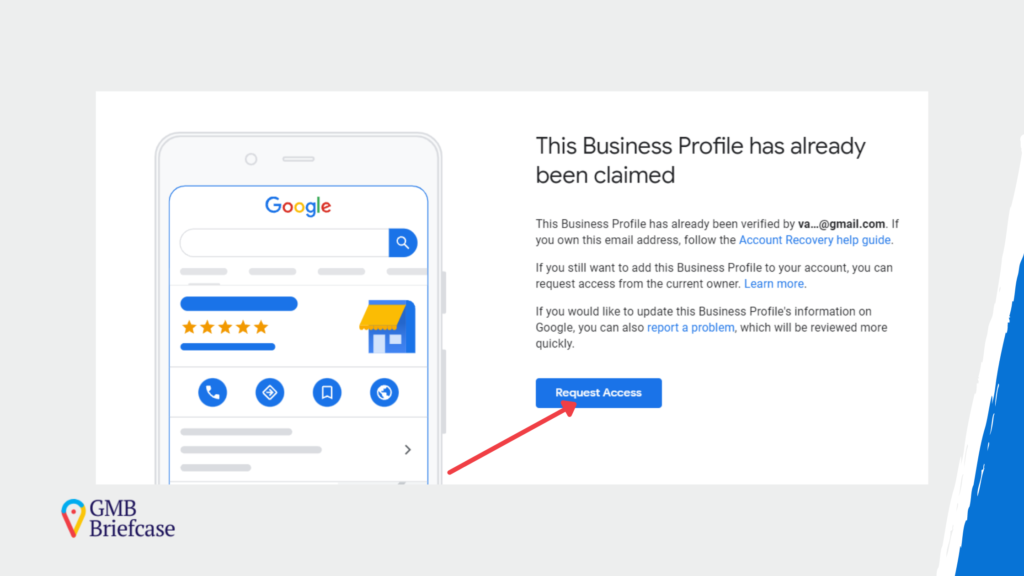 If the email looks familiar you can complete it. Next, you will fill in the necessary information as prompted and Google my business will send an email to the original account owner. Information that may be required on the verification process includes the preferred level of access, the name of the individual or agency, his or her affiliation to the business, and contact information. You will be able to also choose whether your email and other details can be made public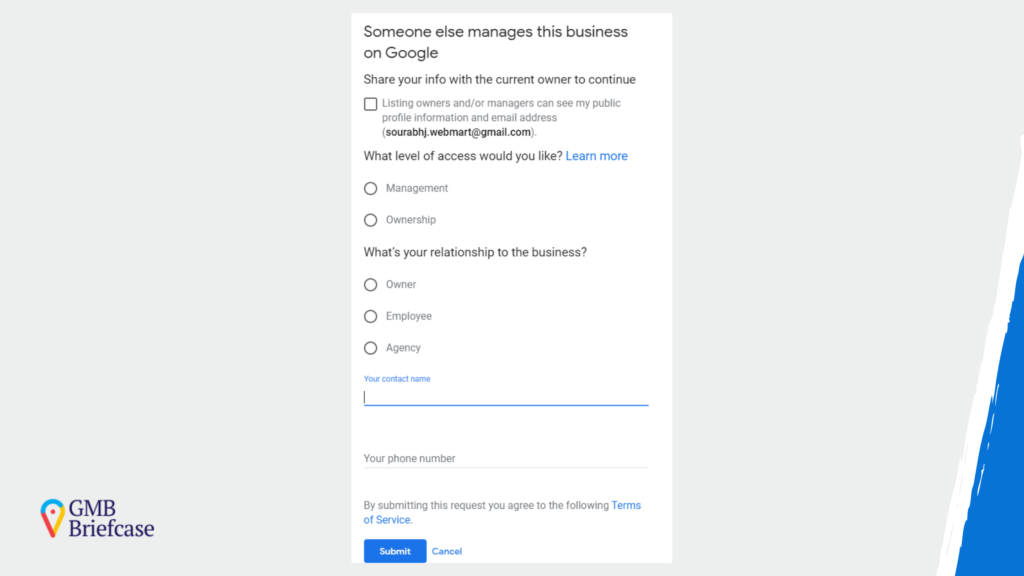 Step two: Verification
This is key in establishing the identity of the individual or entity requesting access to the business. Moreover, it helps keep Google my business page from unauthorized access. For the original account owners who cannot remember the login details click on the account recovery hyperlink. Additionally, for those seeking access as associates of the business the 'request access' hyperlink will help bring up a request form that requires to be filled with proper verifiable details.
After submitting the request an email is sent to the primary owner (or on an email address associated with GMB ) informing about the management of Google My Business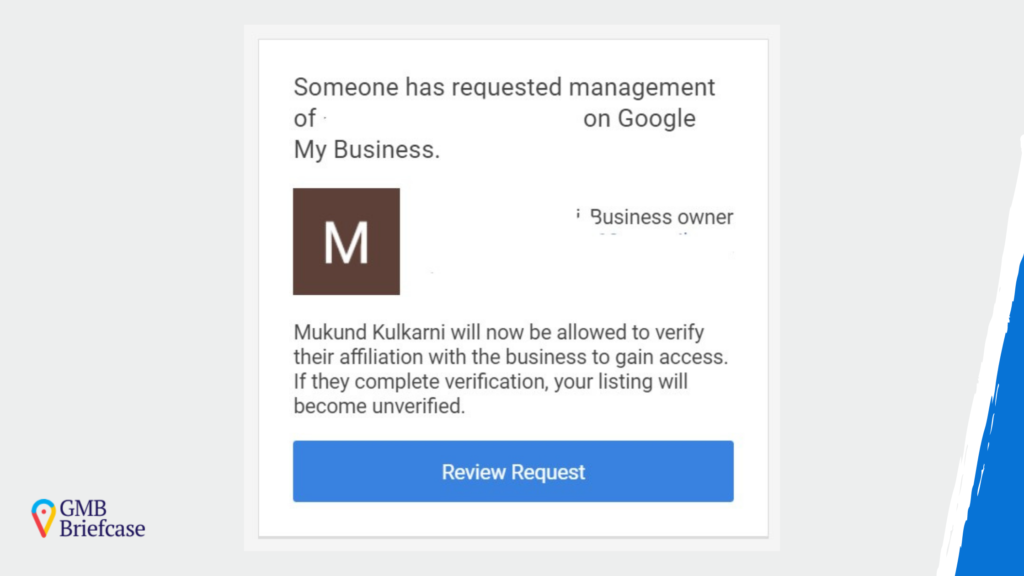 After clicking on the "Review Request " Button the primary owner can choose to approve the request or reject it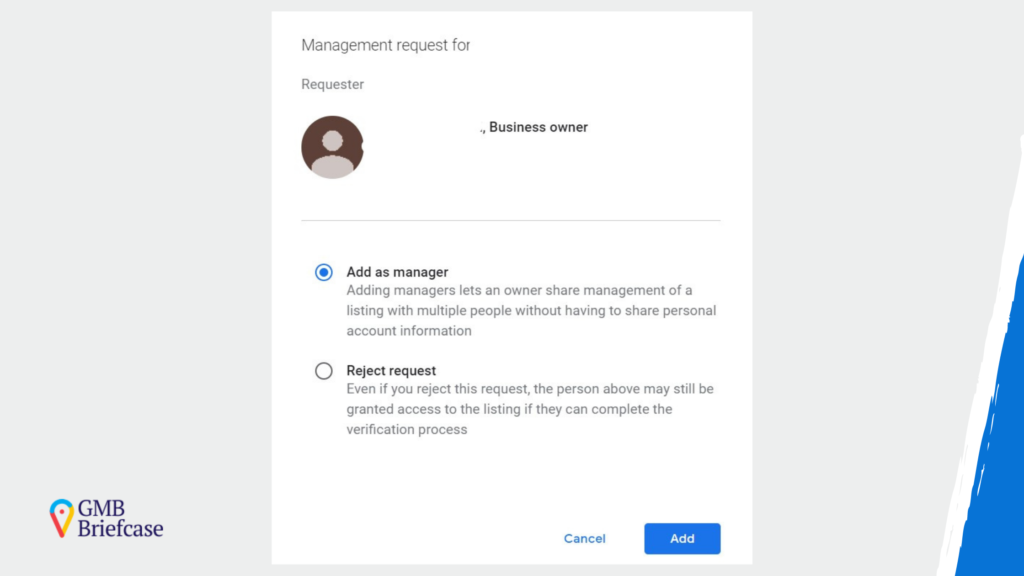 Being able to fill in the rest of the email is itself a verification framework. In this case, you can request access to the business as an employee, agent, or owner of the business. However, for accounts where the owner lost login credentials, an email will still be sent to the verified email for the google my business listing. The email should be responded to within three days. it is highly unlikely that the email will be responded to especially if the email address was long abandoned. Once the three-day window elapses Google my business will contact you with alternatives to verify your affiliation to the business.
You can verify your ownership with a postcard request and with a mobile number if applicable
Step three: Approval
Once the verification process is complete, you will be given access to your Google my Business page. The whole process depends on the approval of the current owner of the page or Google once your affiliation to the business has been verified. The moment the request is processed you will get a notification via email. This should take a maximum of three days. From here on you can log into the business profile and manage it with the appropriate level clearance.
Additionally, for multi-location businesses, the prompts remain the same. Google my business has a bulk location management functionality. It is a feature that enables businesses with ten or more locations to manage their online presence as a single entity. You will request access to such a profile as a site manager. With your newfound access, one can manage locations settings, claim business citations among others. If your business does not have a listing with Google, my business then you are missing out! The steps are easy and direct! It doesn't get any easier!
Hello! I'm the founder of GMB Briefcase. I have 15 years of experience in SEO, Content Strategy, PR, and more. I love helping businesses grow and achieve their goals. My team and I are dedicated to providing top-tier service and support to our clients.