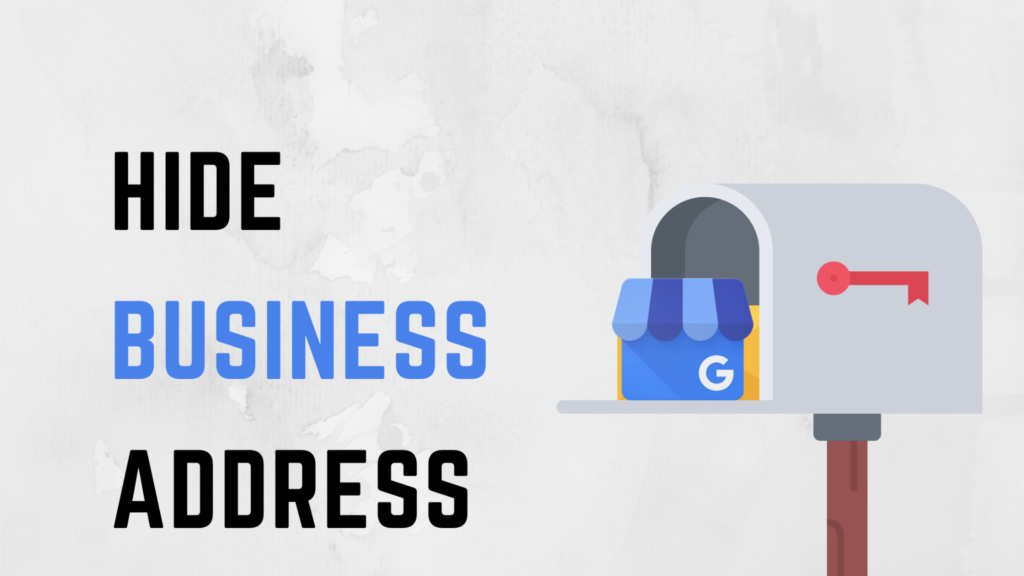 When you Optimize a Google My Business Account, the address of your business will be visible even if you don't want to show it. However, you can take some steps and change this problem. Below, you will read How To Hide Your Address On Google My Business.
What Is Google My Business?
Google My Business (GMB) is a free service that allows local businesses to add their contact details on Google to reach more customers. It makes sense that the address of your business is one of the details that they request.
But you can include other details like your phone number, email, website, hours of operations, etc. All these details will help potential customers to reach your business, so showing your address is not the only way to get more customers. Also, your address will be added to Google Maps that is another useful service for small businesses by Google.
How Does Google My Business Work?
When a user types a keyword that is relevant to a product, service, or brand, Google will show results in his specific area. Even if the user doesn't use an area in the keyword, Google will assume his area from the demographics of the user.
If you create a Google My Business account, you increase the chance of getting ranked under relevant local keywords. Google Maps works in a similar way. When a user in your city searches for a product or service through this feature, they can see the available businesses in this area.
Have A Knowledge Panel
Google creates a knowledge panel that is a box on the sidebar of the search page with the contact details of your business. Potential customers can see your contact details and use them to visit you.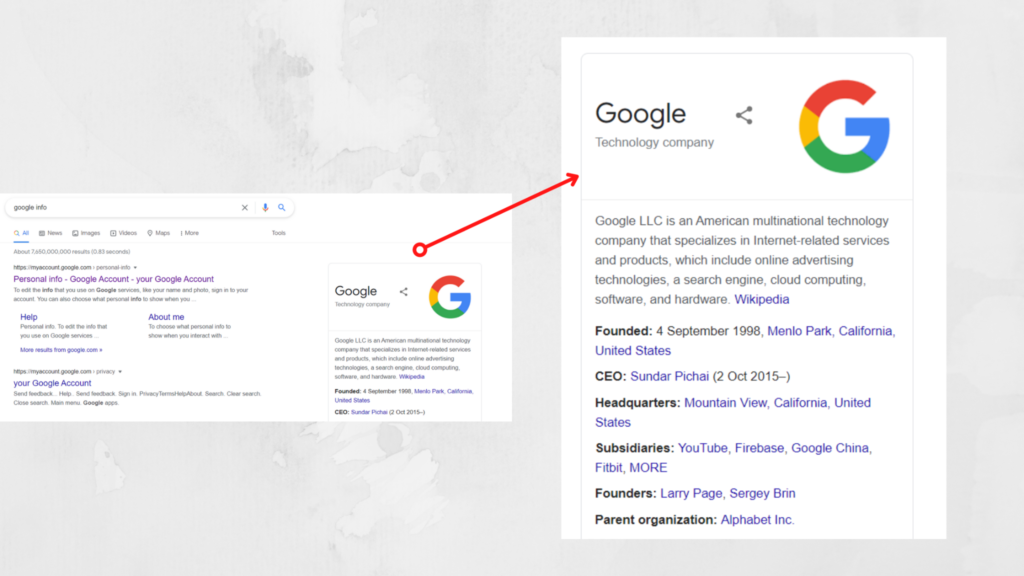 Another benefit of the knowledge panel is that it can generate more traffic to your website. If you have the link to a website and get ranked for keywords in your industry, you can expect many clicks.
Do You Need An Address On Google My Business?
You don't have to add an address on Google My Business, but you should do it if you have one. The address can send customers who don't want to make a phone call or visit a website. Also, it helps Google to rank your business under more keywords. For example, an address or a road is another keyword that customers could use on Google.
However, not showing an address will not harm your rankings for other local keywords. It will just remove this detail from the knowledge panel and some of your rankings. You can keep using Google My Business without extra problems or penalties.
How To Get The Maximum From Google My Business
When you create an account and optimize your listing, Google My Business requests specific information. If you fill in these details, Google will figure out the best keywords for you. Google does not want to show your business to people who have no interest in your products and services. So, your business will appear to people that could have access to your business.
Can You Have A Google My Business Account Without An Address?
If you have a business with a store or a physical location where customers can find you, not having an address is a bad idea. But some people want to hide it for various reasons.
Usually, hiding an address from your account is great for internet-based businesses, people who work from home, and businesses that offer products or services on the location of their customers. In these cases, you don't want to add a wrong address but just hide this option.
How To Hide Your Address On Google My Business
If you have decided to hide your address, you can take the following steps. This is an important decision for your business because it can affect your potential customers. But you don't want unexpected visitors if you work from home or online.
Hide An Address With A New Google My Business Account
The first obvious step is to create an account for Google My Business.
Then, choose the right category for your business. Google shows you different options, but it's important to find the right one because it will affect the rankings in the future.
Google My Business requests for a location that your customers can visit. You can select no and move to the next steps. Google already knows that some businesses don't have an address for customers. The next steps will be the same with businesses that fill in an address.
However, you can choose locations where you can offer your products or services. It's possible to use multiple options, and then Google will use these locations to rank you under relevant keywords.
Google allows you to add more contact details like a phone number and a website that your potential customers can see on the search page.
If you don't have a website, Google will create a free website with the contact details and information you provided.
If you complete all the steps above, you will have a Google My Business listing with a hidden address. But you can promote it, manage your reviews, and get ranked on the various keywords as a standard listing.
Hide The Address From An Existing Google My Business Account
You don't have to create a new account or delete an old one to hide your address. If you follow the next steps, you can hide the address from any of your listings.
Log in to your Google My Business account
Go to "Info" and choose "Address"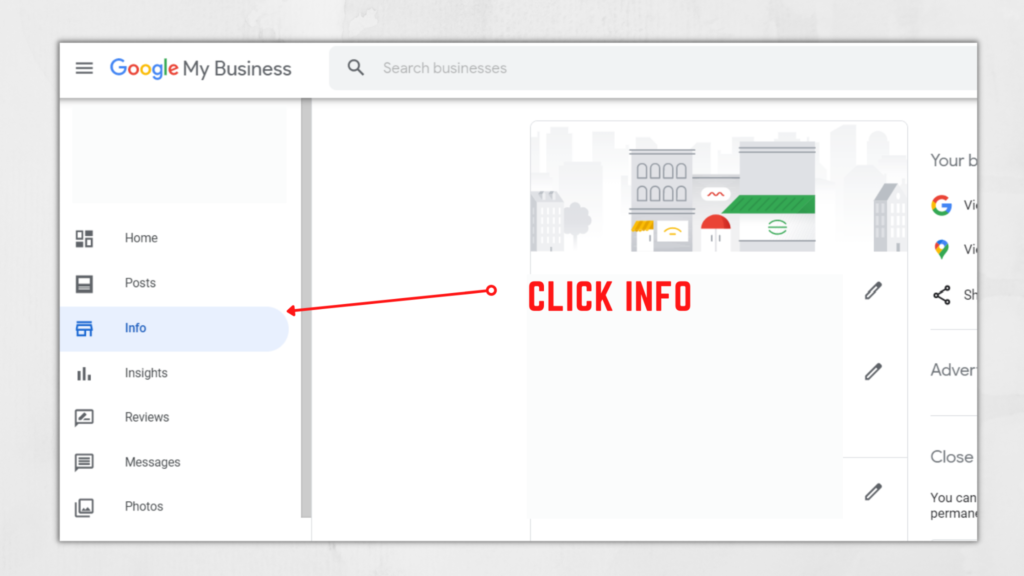 Click "Edit"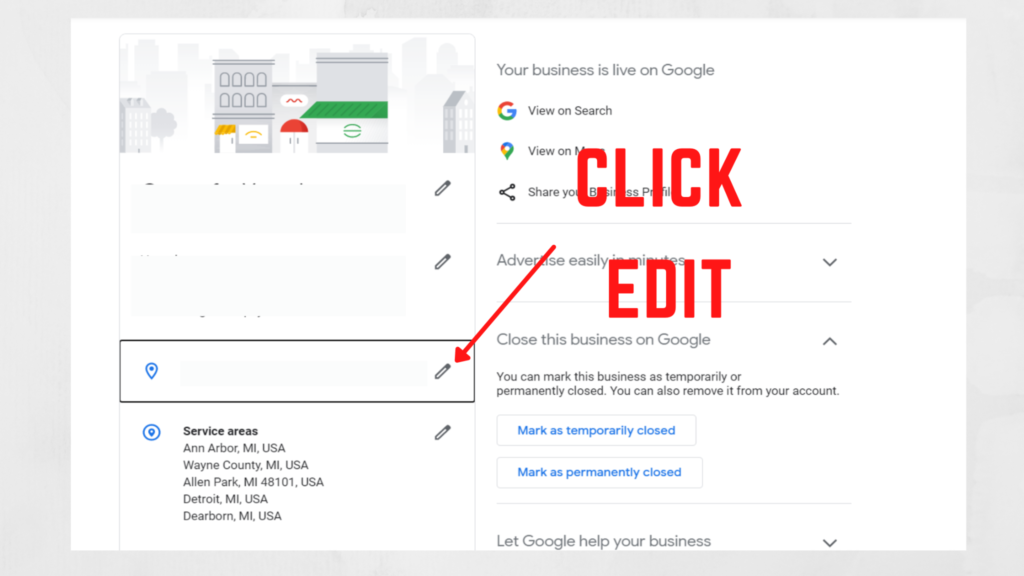 When you have clicked edit, select "Clear Address"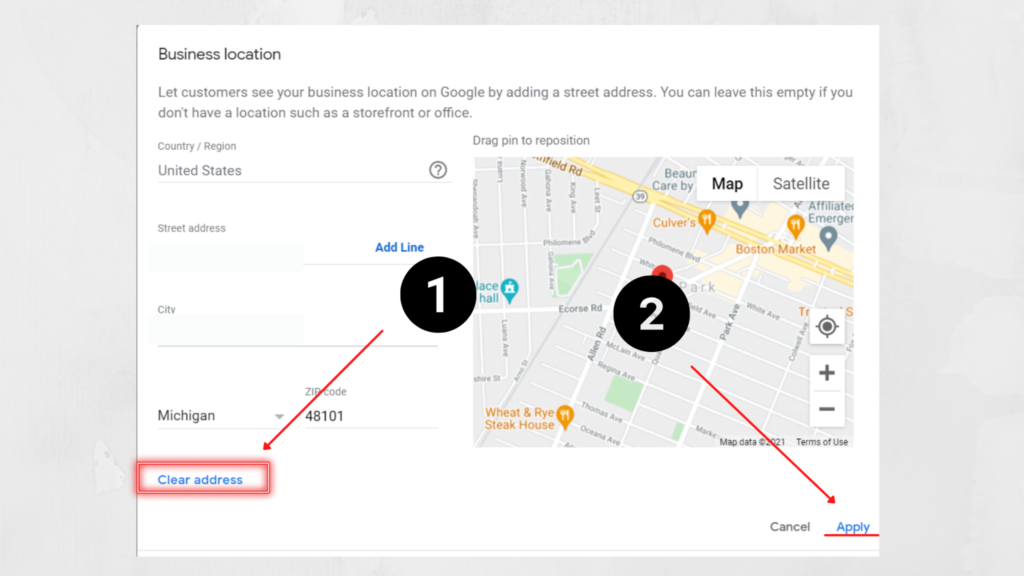 These steps will allow you to hide your business from the search page and Google Maps. You can also use the same steps to edit your address anytime you want. However, Google can use this address for other reasons like promotions and sending information, but the users of the search engine can't see it anymore.
Then, you can learn how to add location services. It's a great way to get traffic from multiple areas and get more customers. Google allows you to add up to 20 location services, but they suggest keeping them within two hours from your business.
How To Add A Service Location 
Log in to your Google My Business account
Go to "Info"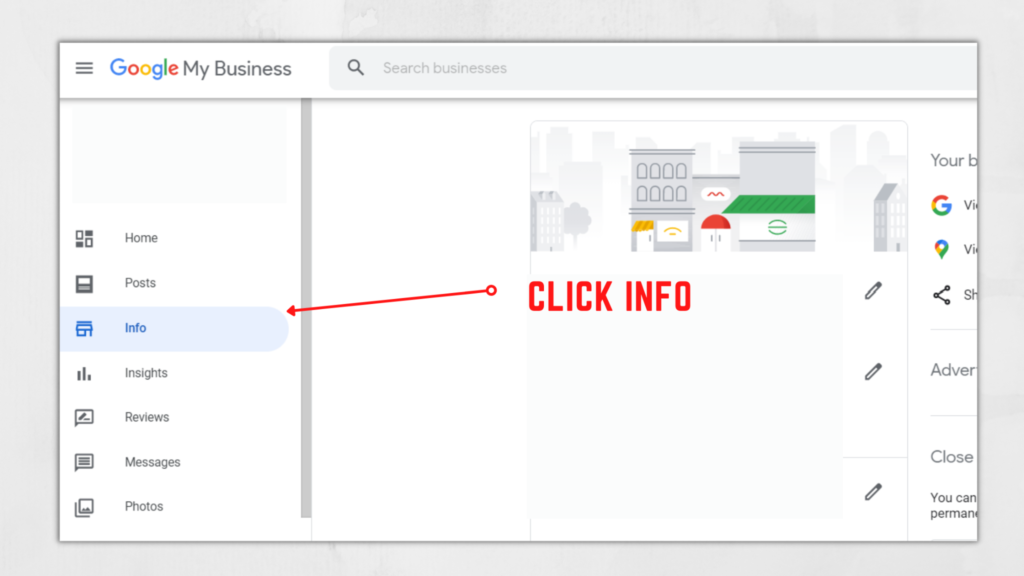 Click "Add Service Location"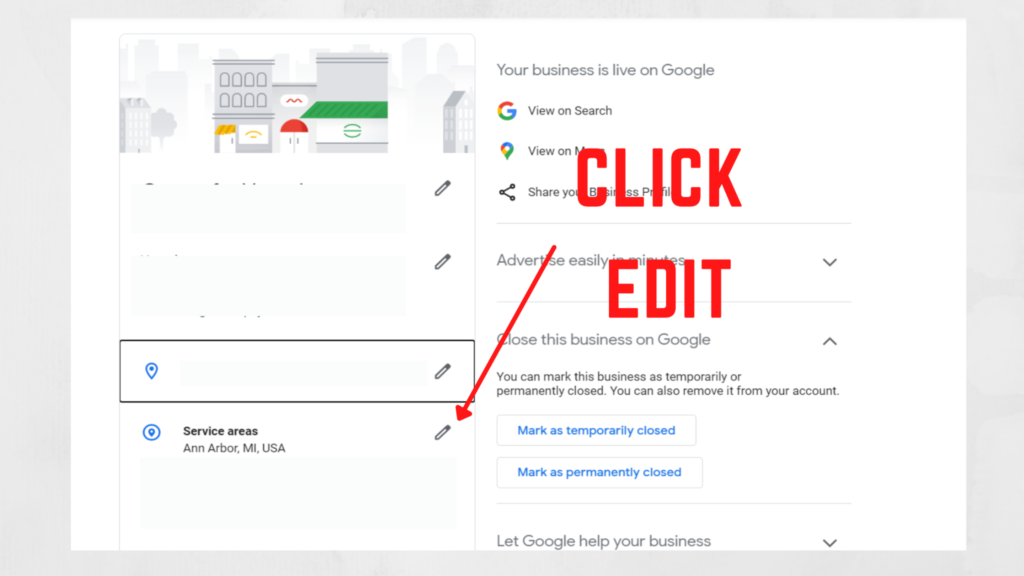 Fill in the right address and click "Apply"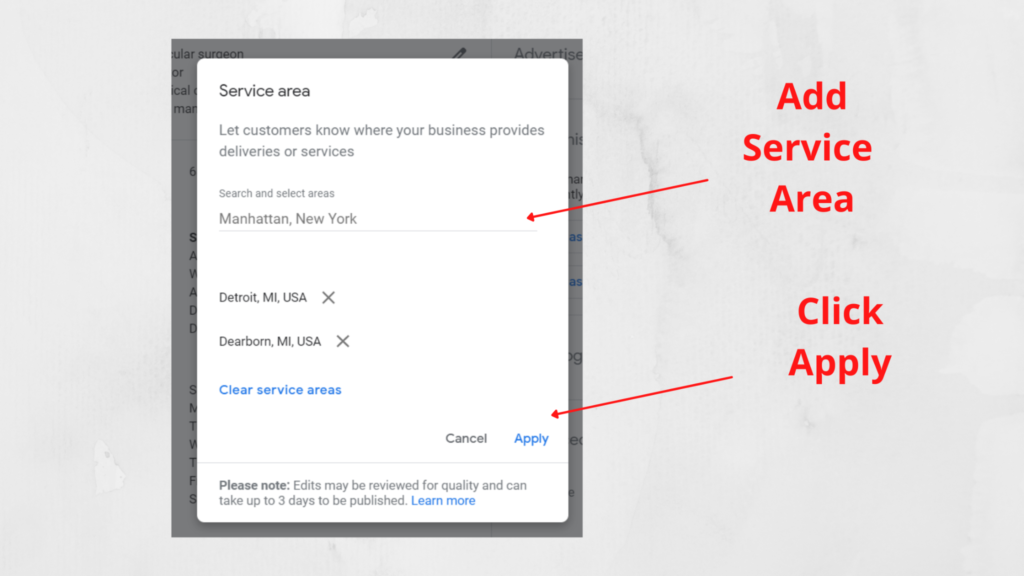 Adding service locations will improve your local SEO because you can target more keywords. People use addresses, cities, and other local keywords that could be near to the addresses of your service locations. Then, Google will show results that are relevant and helpful to the potential customers, and you hope to be in these results.
Conclusion
Hiding your address on Google My Business is a simple process that takes a few steps. However, hiding an address is not always the best option. You need to consider if there are any benefits for showing the address, whether you get more visits or more organic traffic.
If your business can't accept customers in your physical location, you must hide your address. Getting unwanted visits could harm your business and create negative reviews from people who did not find what they expected.