How To Delete Your Google Business Profile (Google My Business) Account
A Google Business Profile (Previously Known As Google My Business) account is helpful because it can drive more customers to your business. In any other case, there is no reason to have and manage a listing. So, you can learn how to delete your Google Business Profile account in this post.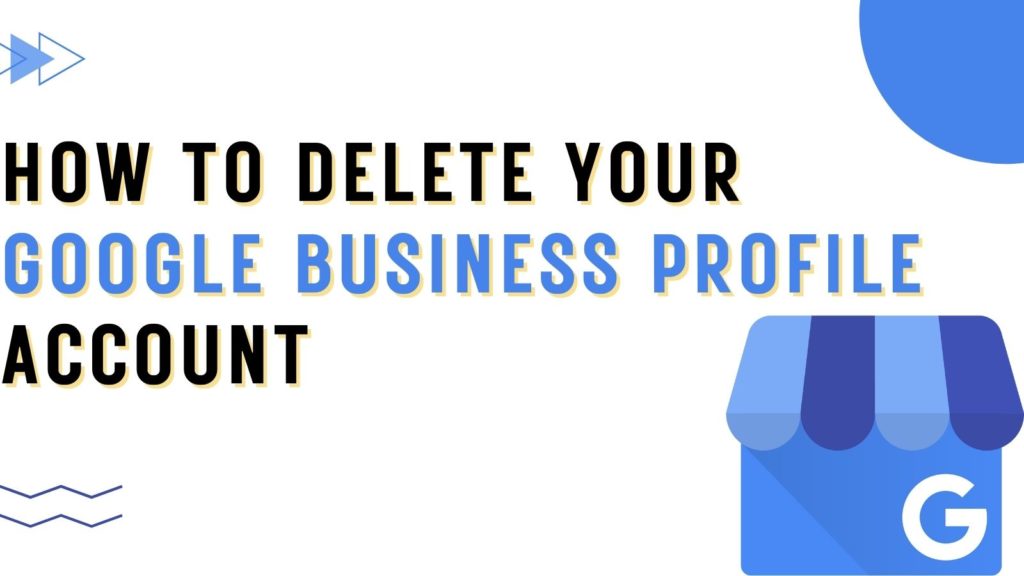 A Google Business Profile (Google My Business) listing provides your potential customers with your contact details that allow them to find you. When Google confuses your customers or provides them with wrong information, you can consider deleting or closing your listings. Closing a business is another reason why people delete their accounts.
How To Delete A Google Business Profile Listing
A Google Business Profile (Previously Known As Google My Business) account can include many business listings, so you need to remove the one that does not serve you anymore and then delete it.
You need a Primary Owner Access to Remove Your Listing. You can read this blog for Requesting access to Google My Business
You can follow a few simple steps to delete any listing. Before getting started, log in to your Google Business Profile account from a desktop computer and do the following:
Go to Businesses on the sidebar
Click the edit icon to the business that you want to remove.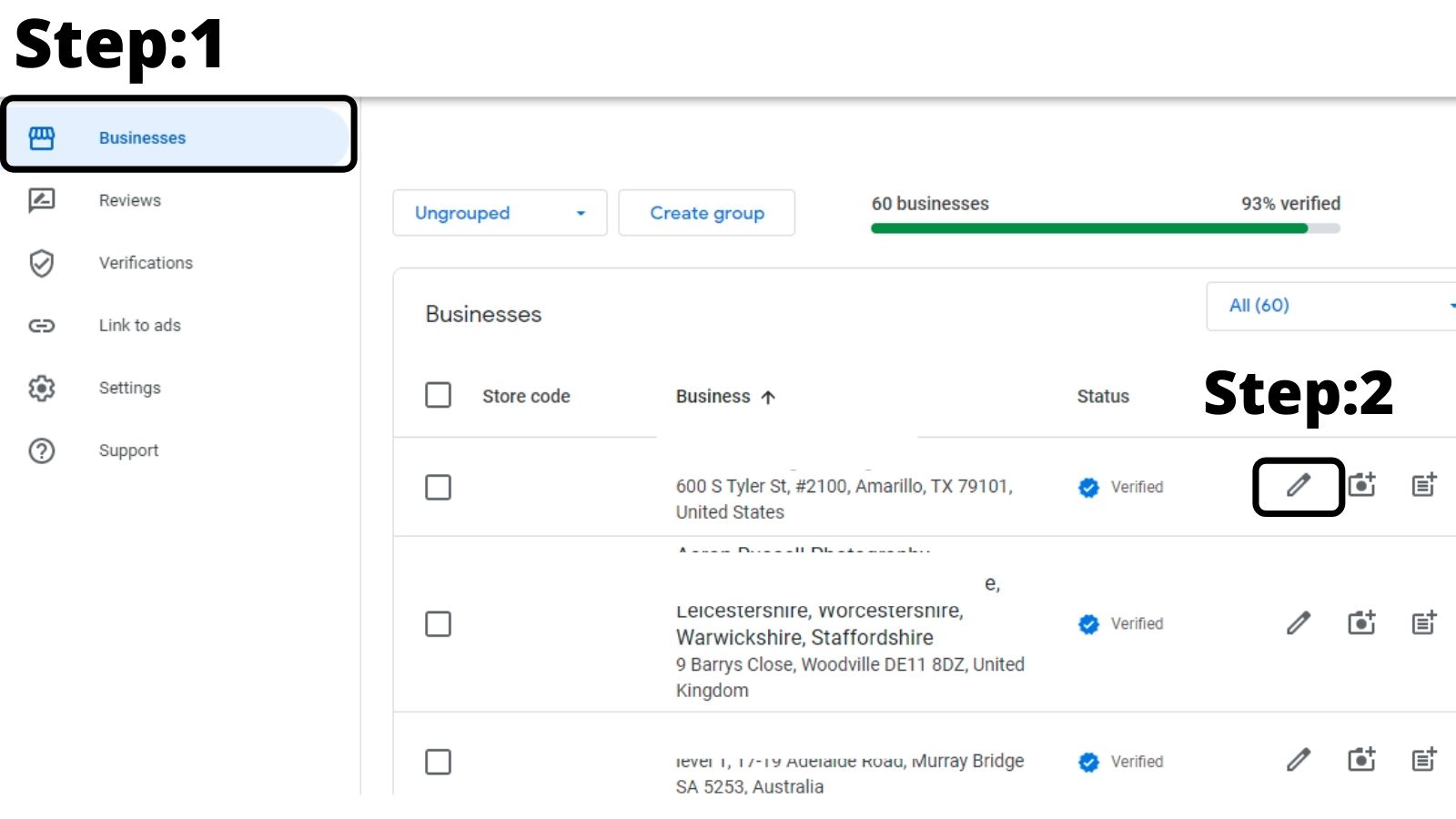 On the next page, click "Mark as permanently closed" to inform Google that the business is now closed.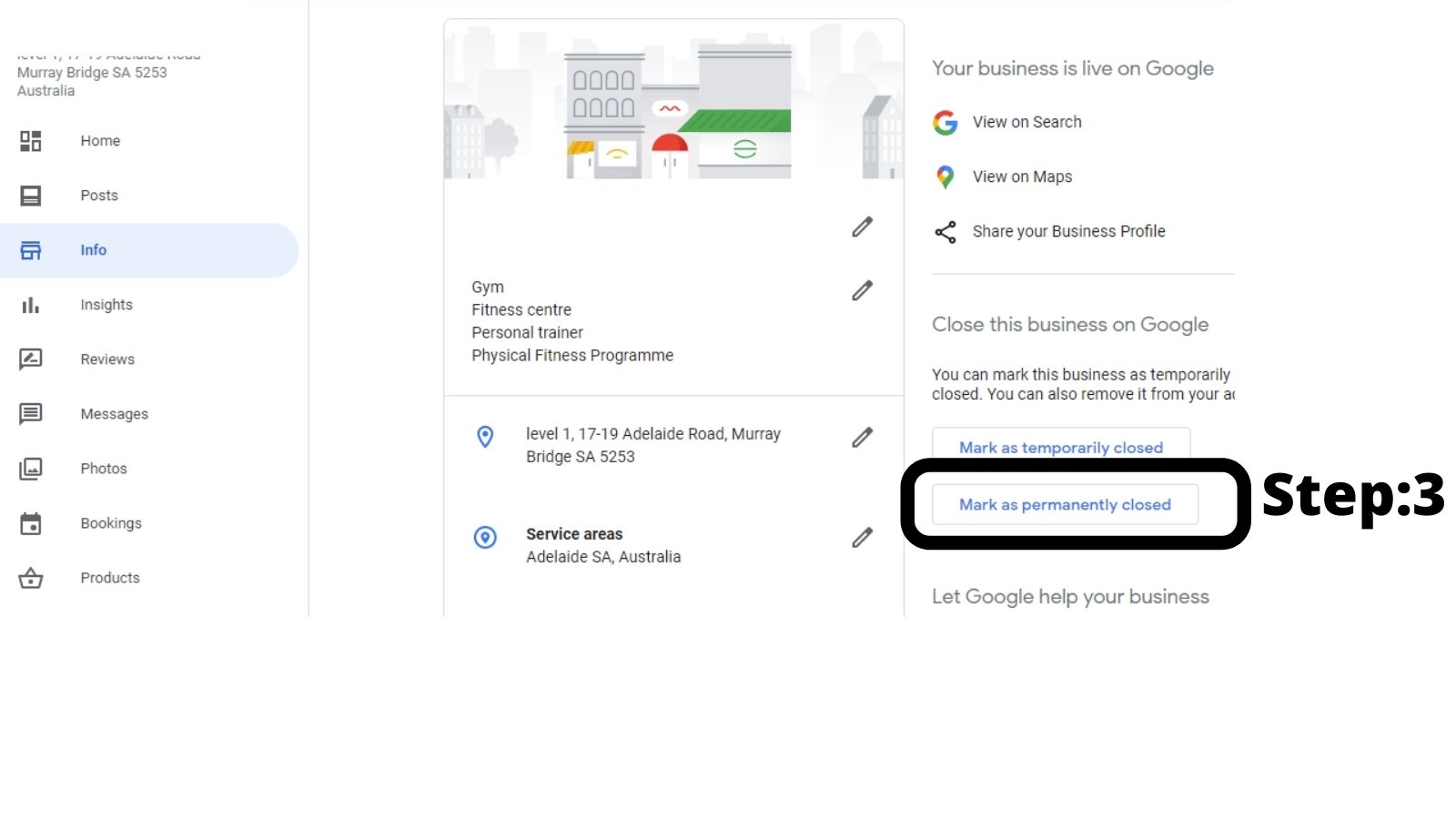 Next, select "Close Business".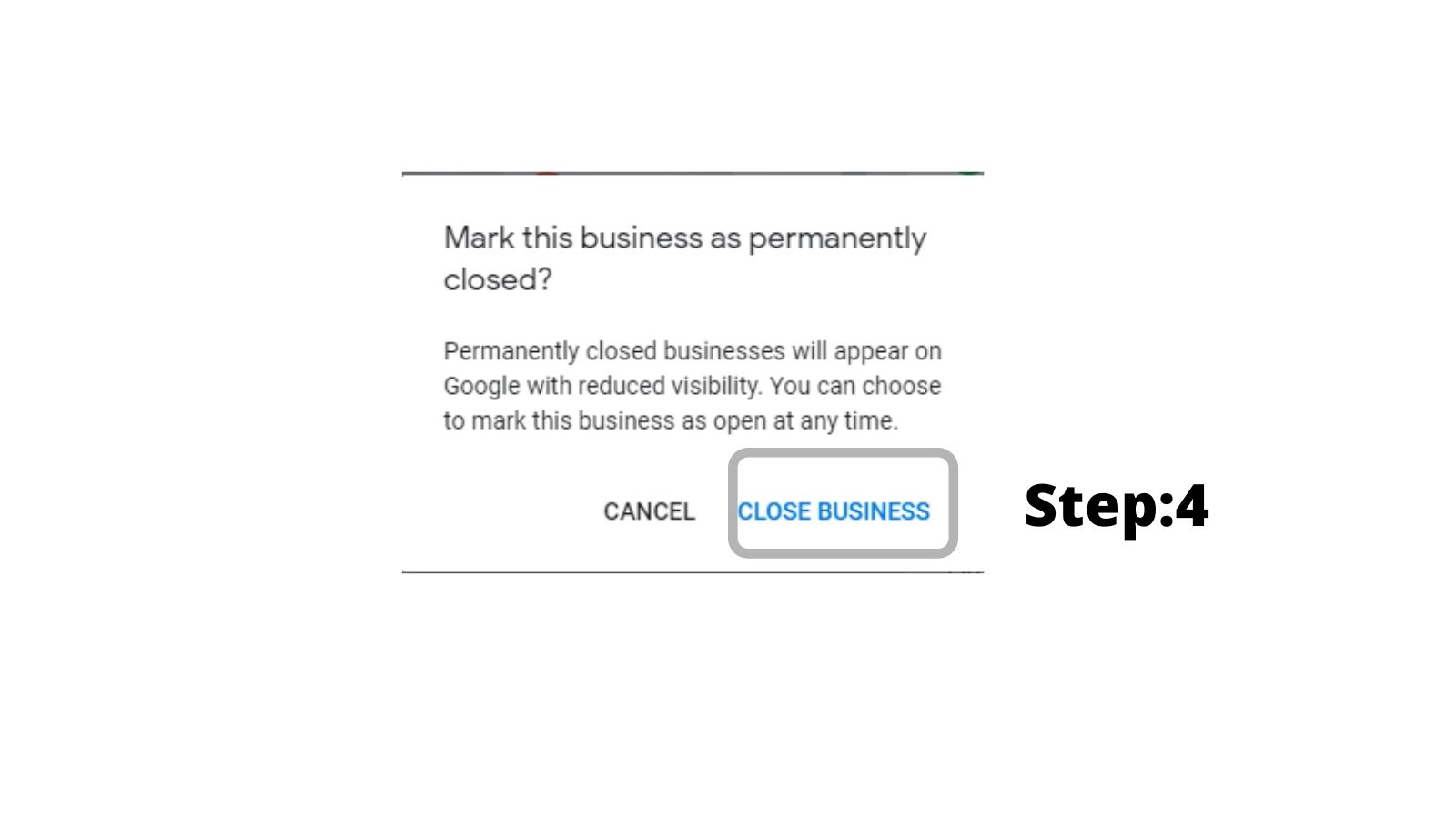 When you close your business on Google, you can click "remove listing" from your Google Business account to delete it.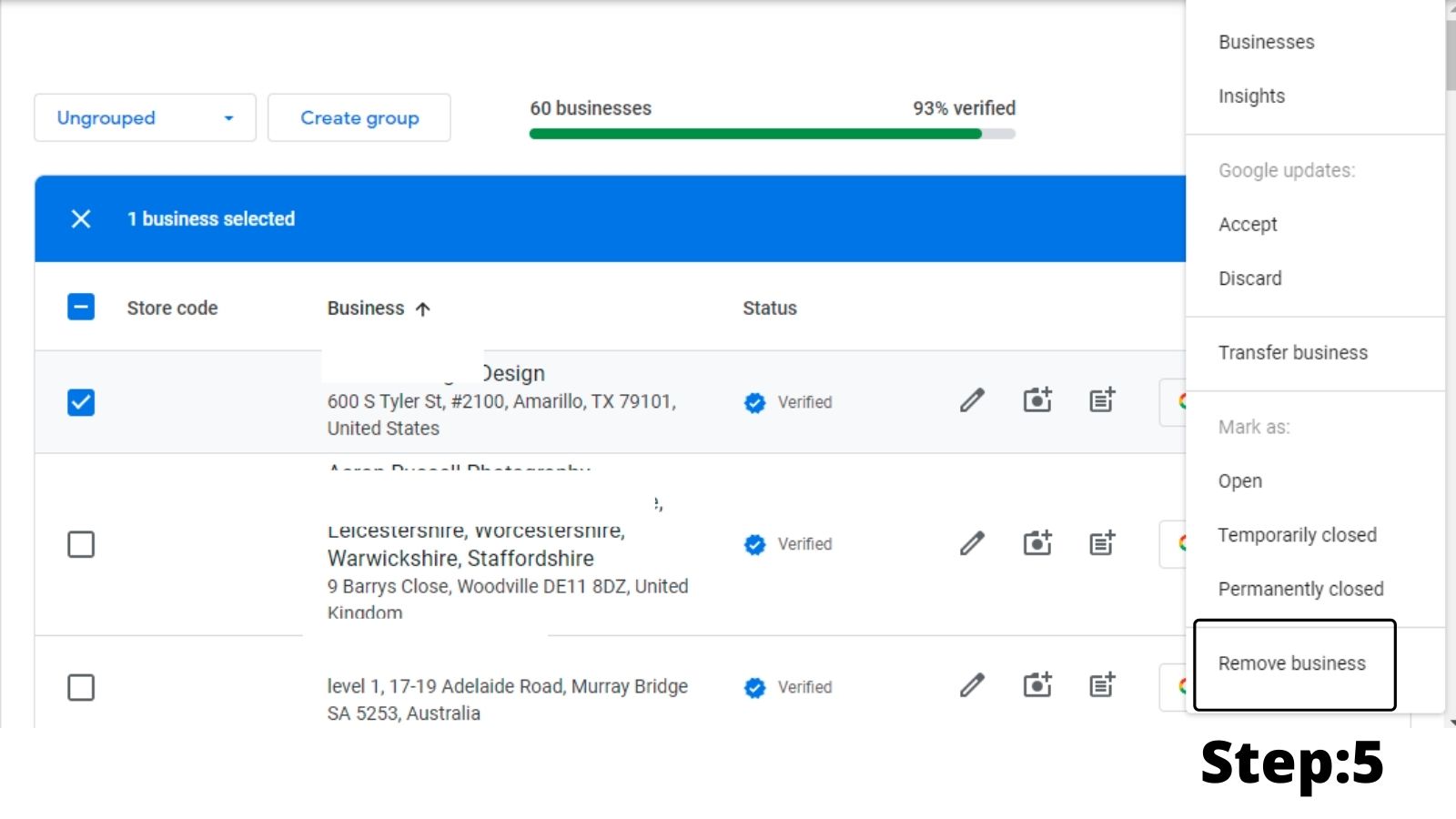 How To Delete Multiple Business Listings From Google
The previous process applies when you want to delete one listing. But you also have the option to close or remove multiple business listings at once. You can follow the next steps:
Go to the page with the business listings and tick the checkboxes to the left of each business you wish to delete.
Click the button "Actions" that you can see at the top of the list.
It will show you a dropdown menu. You can choose to close all the selected businesses permanently or delete them from your business listings.
If you choose to delete all these business listings, you would successfully remove them from your Google My Business account.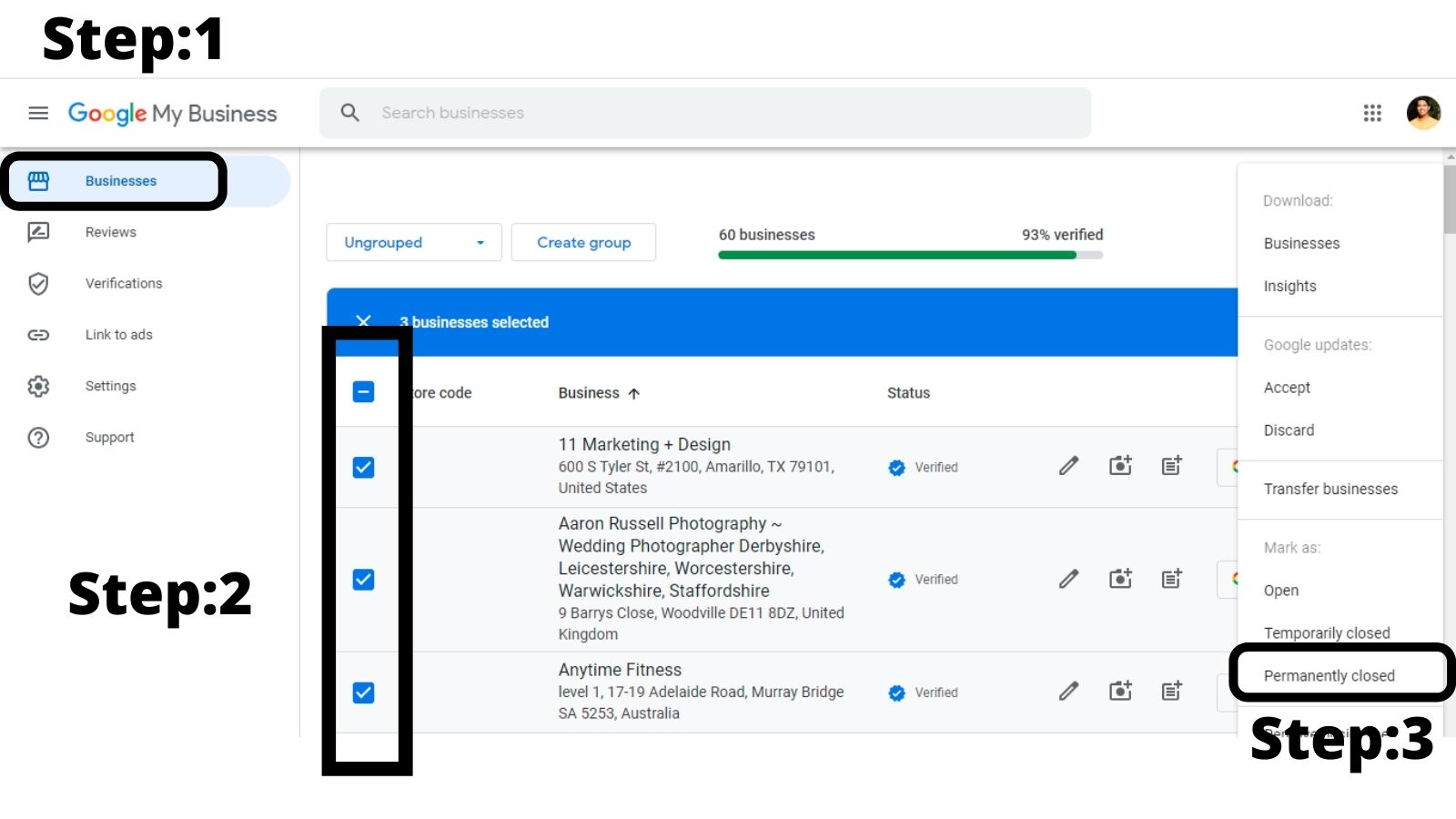 What Happens When You Delete A Business From Your Google My Business Account
When you mark a business as closed and then delete it from your account, Google deletes all the relevant information. So, it will delete your contact details, all the reviews, any images or videos, etc.
If other people type your business on the search box, they can find information about it. But the visibility will be much lower because Google doesn't want to send people to closed businesses. But Google still ranks mentions of your business from other sources like websites and social media.
Lastly, your business will disappear or get lower visibility on other features like Google Maps. If you decide to delete your business from Google, this action will be permanent.
Things To Consider Before Deleting A Google Business Listing
Removing a business from Google is a permanent decision, so you may need to consider other options before this last step.
If you have changed the locations of your business, you can edit the location and any other contact details. It will allow Google to show your business at the right place and save your data.
If you are not the manager of a business listing anymore, you can change ownership instead of deleting and losing all the previous work. Learn How to Transfer Ownership of Google My Business Here
You don't have to delete a business listing. Google allows you to close it temporarily and reopen it later. This option allows you to reconsider your options later and take advantage of any updates in the future.
Many people want to delete their business listings after getting negative reviews. In this case, it's a better idea to fix the issues that cause negative reviews. Next, you can try to delete the negative reviews.
If you have really closed your business permanently, you must inform your Google My Business and your customers. In this case, deleting your listing is the best option.
Conclusion
If you want to delete your Google My Business listing, you can follow the steps above for one or more businesses. However, it is a hard decision because Google will not allow you to create a new listing for the same business in the future. You can consider some of the things mentioned above before removing a business from Google.
Read our blog on how to hide address on google my business