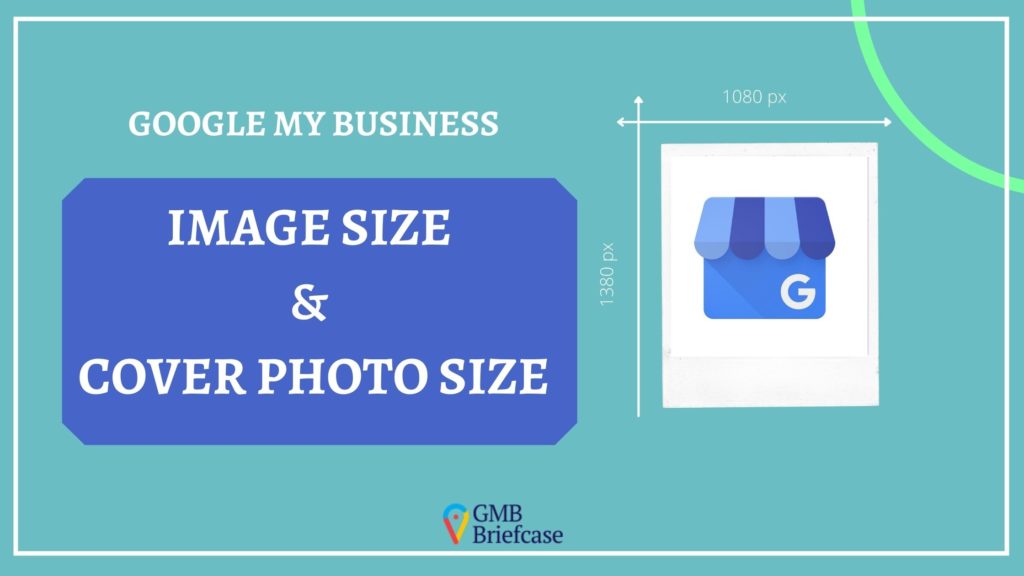 Why Google My Business Image Size & Cover Photo Size Important ?
In google my business listing , first impressions are everything. What better way to make an impactful first impression than a quality image on your business profile? Following a successful listing on Google my business, you are required to upload pictures that showcase your business. Google has four different photo provisions that creates the perfect chance to give your prospective clients a good first impression online. These four provisions include the google my profile photo, cover photo, business photo and company logo. The impact of these photos is beyond reproach since they are the first point of contact between you and your clients online. That is why they need to be impressionable.
However, to prevent it from turning into a mad house, google went ahead to lay down a few guidelines that guide the nature of profile image or cover photo uploaded to your business profile. To a great extent, these guidelines touch on size which in turn define the image quality. Let us learn a thing or two about the size of an image!
 The size of a digital photo is usually measured in pixels which is basically the tiny units that are scanned by a camera to make a complete photo. And resolutions is the number of pixels in a given image. Therefore, the more the pixels the higher the resolution and the higher the quality of the image. Now that we are all caught up, lets us take a look at the recommended sizes of the profile image and the cover photo image.
Profile Photo Size for Google My Business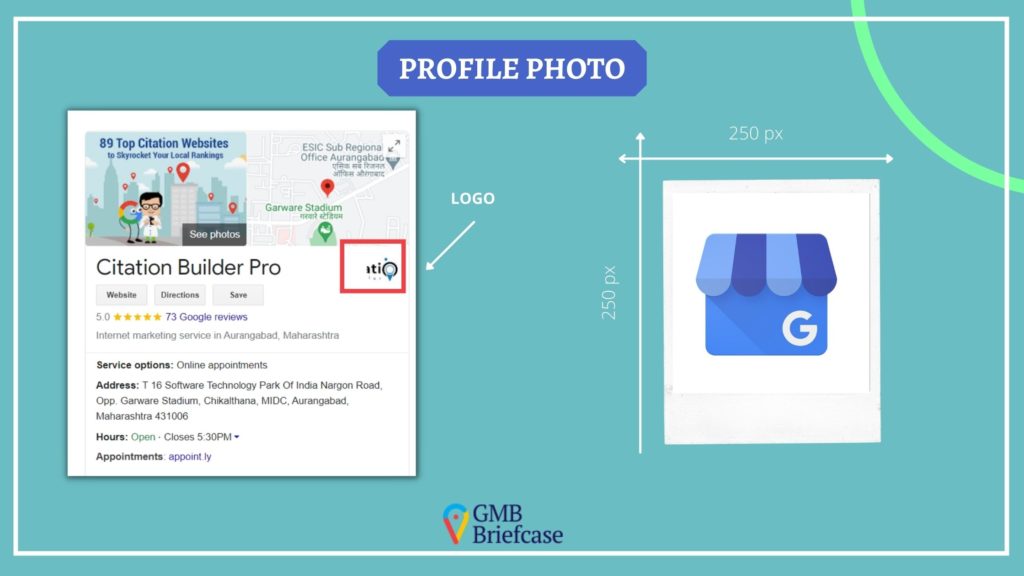 This is the primary image on google my business profile. It appears on every online search of your business and google map and that is why you need to make the most of it. It is easy to upload or change should need arise. For quality and uniformity purposes, google has set the recommended resolution on the profile photo at 250 x 250 pixels. Here, the minimum resolution is 120 x 120 while the maximum is 5200px tall x 5300 px wide. This translates to a picture size of between 10kbs to 5mbs. Additionally, the image should be in a JPG format or PNG format. 
Cover Photo Size for Google My Business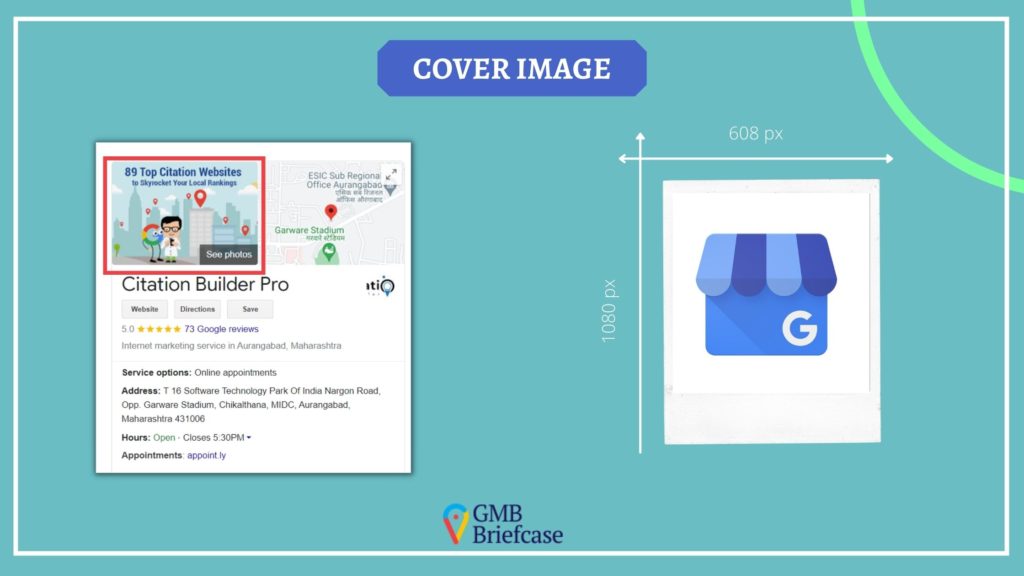 This image alternates with the profile image during an internet search. Sometimes it appears first, sometimes the profile image appears first which means both photos need to be perfect. For the cover photo, the guidelines are different but the end goal is just the same which is having a standard sized photo to complete your listing. The recommended resolution is 1080pixels tall x 608 pixels wide. This means that you may have 480 pixels' tall x 270 pixels wide on the lower side and 2120pixel tall x 1192 pixels wide on the higher side. Again the image size comes to between 10kb and 5mb.
These two images can always change as time goes by. The most important thing to keep in mind is having a clear, well lit photo. If it is a recent photo that is even better. In addition, these images should have a professional look since they are the reflection of the business online. Lastly the image should be void of filters that may be misleading to your clients. Google may flag your photo if it does not meet the set guidelines. If this happens just review the image and upload. Piece of cake!