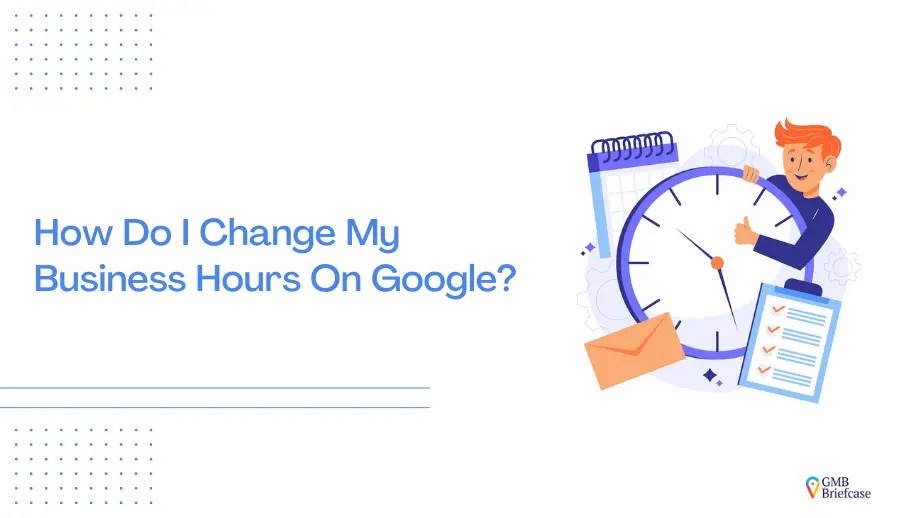 Google My Business is a valuable tool for businesses of all sizes. By updating your business hours, you can ensure that your customers know when you're open for business.
This can be especially important if your business hours change seasonally or if you're closed for holidays. Keeping your business hours up-to-date on Google My Business can help you attract new customers and grow your business.
As we have seen, why should we add business hours on the Google My Business listing? but, now how do you can change business hours on google?
You know, it is a very simple process similar to a cakewalk. Then How do I change my business hours on google at the time of a festival or local holiday? Before going through the process, we will have to look at categories and define your Business hour changes.
Before Changing Business Hours On Google You Have To Know The Types of Hours in Google My Business
There are three types of business hours in Google My Business:
1. Main Business Hours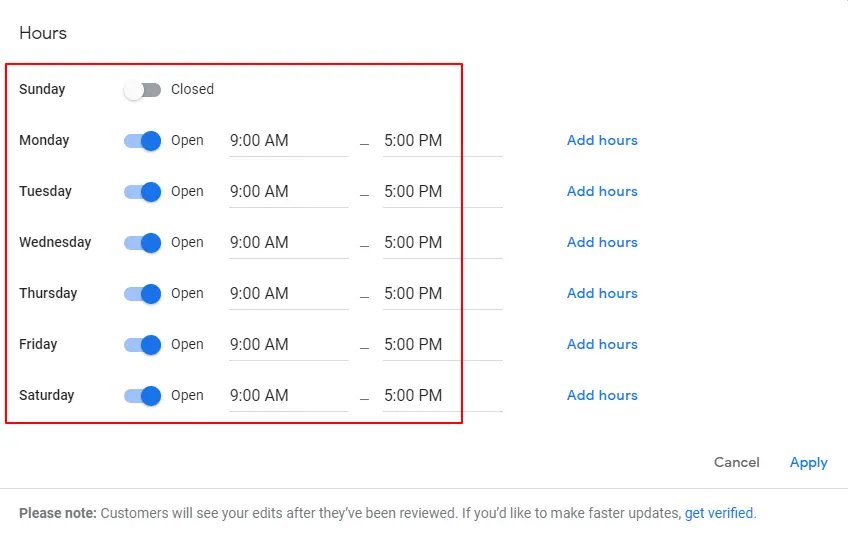 The Main Business Hours are the hours during which your business is open to the public. This is important because it allows customers to know when they can expect your business to be open, and it also helps google my business to deliver your listings more accurately to users who are searching for businesses like yours. Main Business Hours can be set for each day of the week.
2. More Hours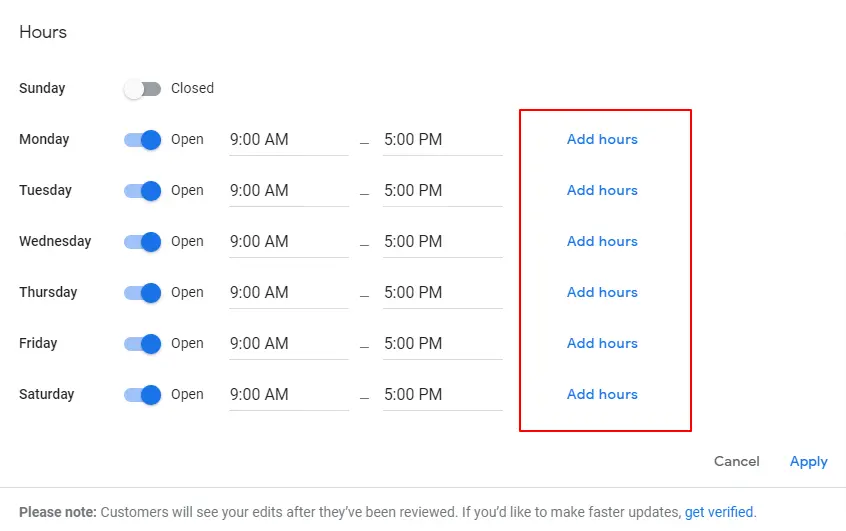 Google has announced that they will be adding more hours to google my business listings. This is great news for businesses who want to appear more visible in search results.
The additional hours will also be helpful for customers who are looking for information about businesses in their area. Overall, this is a positive change that will benefit both businesses and customers alike.
3. Special Hours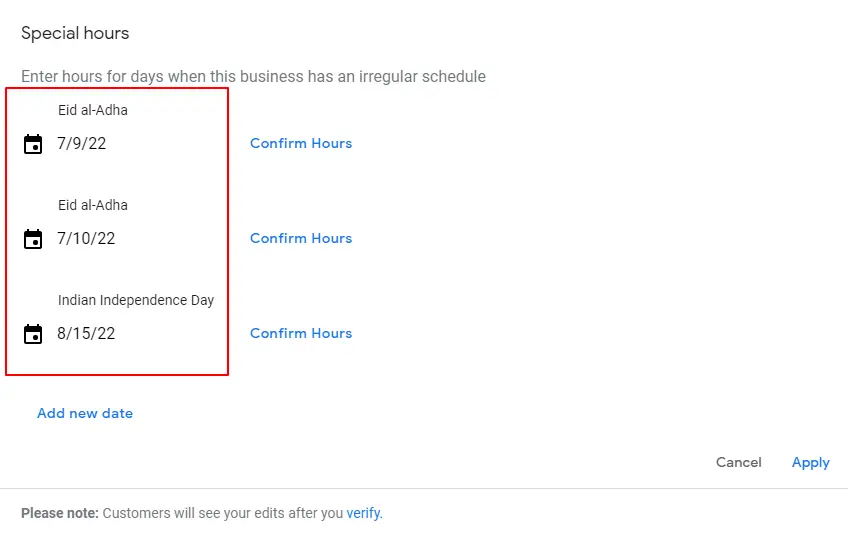 You can let customers know about special hours or events at your business in Google My Business. This is a great way to keep your customers updated on any changes to your schedule, and it's also a good way to promote special events.
How To Update Your Business Hours On Google?
You can follow a few simple steps to updating your business hours on google:
1. Sign In To Google My Business Account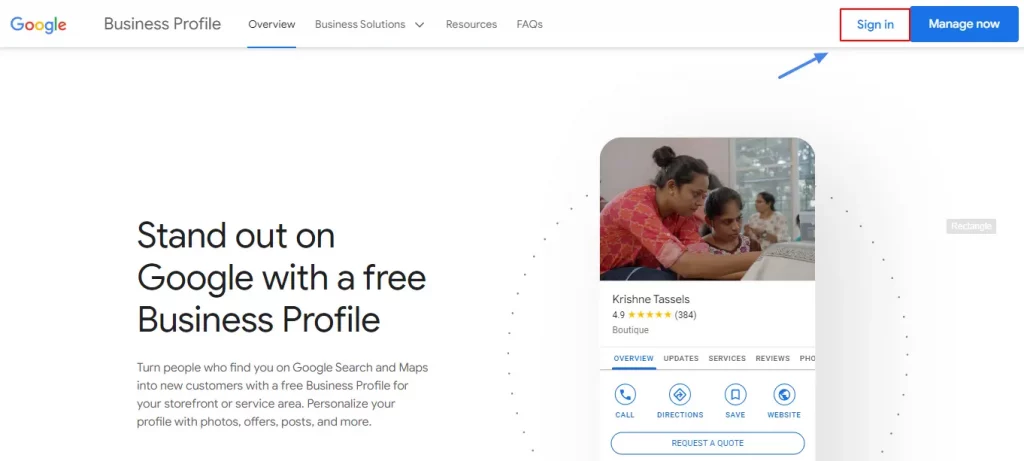 2. Click On The "Info" Tab On Sidebar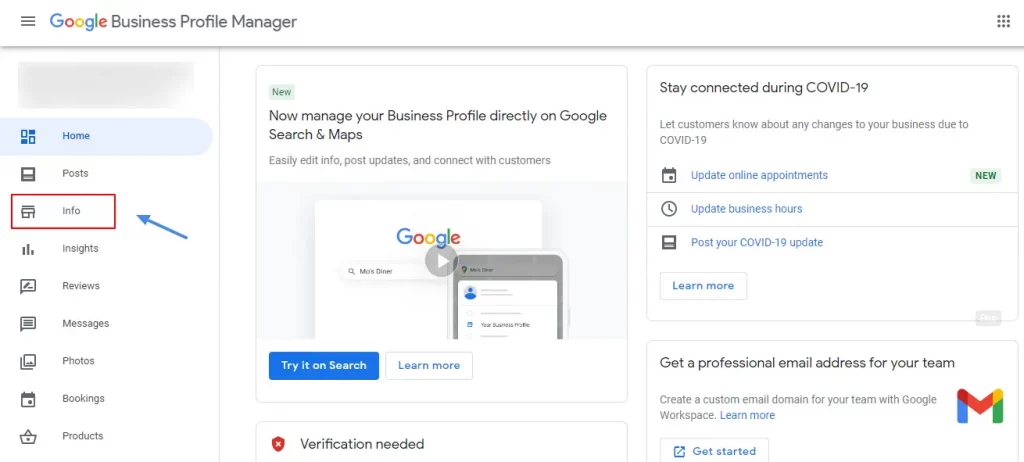 3. Click On The "Edit" Option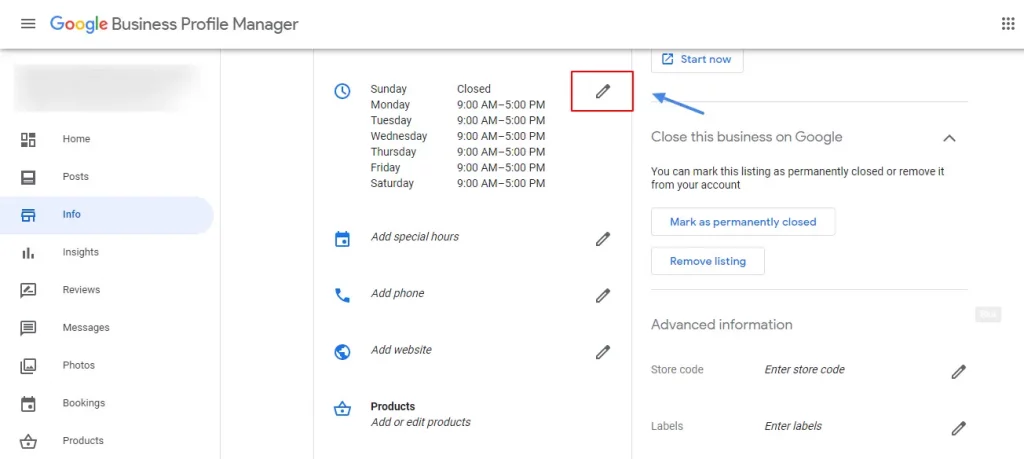 4. Change Business Hours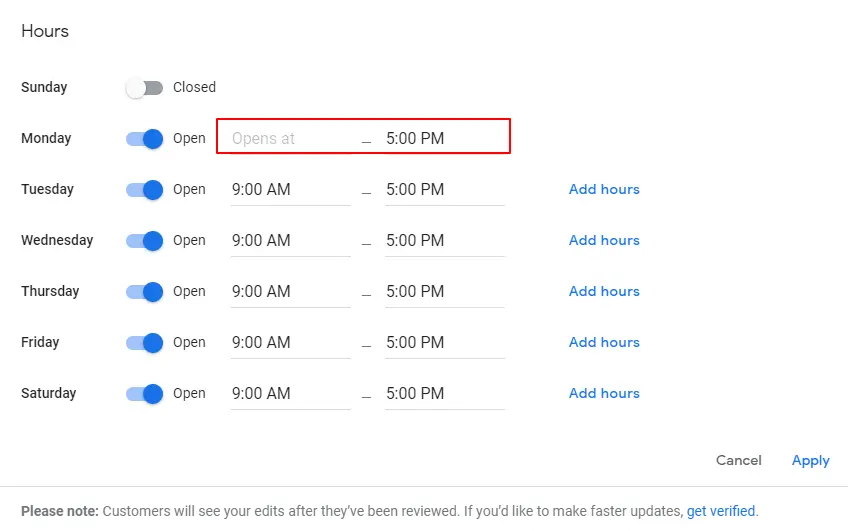 5. Apply Your Updated Business Hours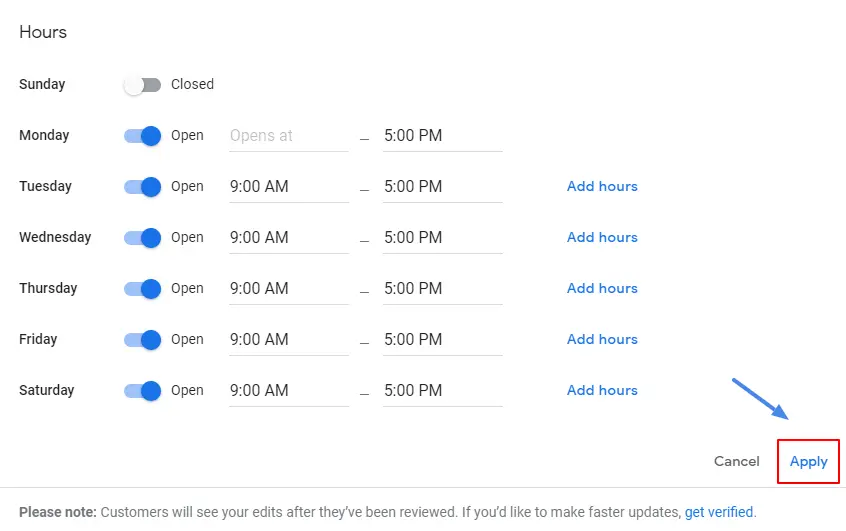 Also Read: How to Hide Address on Google My Business
Benefits Of Changing Business Hours On Google
There are many benefits to changing your business hours on Google:
It helps potential customers understand when you are open for business. This is especially important if your hours vary from day to day or week to week.
It allows you to better manage customer expectations. If someone arrives at your business outside of your posted hours, they will know not to expect service.
It can help you avoid negative online reviews. If customers know your business hours in advance, they are less likely to leave a negative review if they arrive at a time when you are closed.
Overall, updating your business hours on Google is a simple way to improve your business and better meet the needs of your customers.
Frequently Asked Questions
1. How long does it take for Google to update business hours?
Google will update your business hours within a few days. However, if you make a significant change to your business hours (such as changing your business from being open 24 hours to only being open during regular business hours), it may take up to two weeks for the change to be reflected on Google.
2. Why do my Google business hours keep changing?
There are a few possible reasons for why this might happen.
First, Google business hours are based on information that is submitted by business owners. If the business owner updates their hours, the changes will be reflected on Google.
Second, Google may also rely on third-party sources for business hour information. If these sources make any changes to their listings, those changes will be reflected on Google as well.
Finally, it's also possible that Google itself makes changes to business hours listings. This might happen if there are errors in the listing data, or if Google decides to update its business hour guidelines.
In any case, business owners should stay vigilant and check their listings regularly to ensure that their business hours are accurate.
3. What happens after changing business hours on Google?
After changing business hours on Google, business owners can expect to see their business information updated across all Google platforms.
This includes Search, Maps, and business listings on Google My Business (GMB). Customers will be able to see the new business hours when they search for the business online or on Google Maps.
It's important to note that Google may take some time to update the business information across all platforms. In the meantime, business owners should continue to list their old business hours on GMB and other platforms.
Once Google has updated the business information, the old business hours will be automatically removed.
Hello! I'm the founder of GMB Briefcase. I have 15 years of experience in SEO, Content Strategy, PR, and more. I love helping businesses grow and achieve their goals. My team and I are dedicated to providing top-tier service and support to our clients.