What is Google My Business API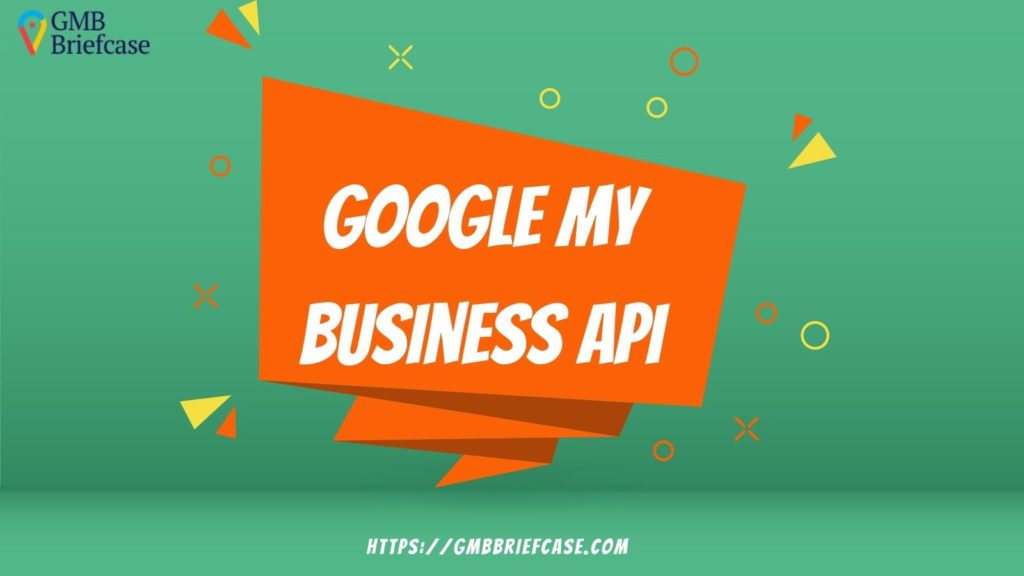 Have you noticed that there have been many talks concerning the newly released Google My Business API? Well, this was expected! I mean, in today's world where everything seems digitalized, especially businesses, how can the local SEO industry fail to recognize such major changes in the Google "local pack"? What you need to understand is that everything is all about the web these days. Gone are the days when marketing was all about magazines and flyers. Today, you will turn to the web, specifically Google, whenever you need information about something or a particular service. For instance, you are reading this content because you know about "Google My Business API." You could have bought a magazine with in-depth analysis on this topic or wait for your local newspaper to post something on it. But here we are!
So, what is Google My Business API? And why the sudden hype?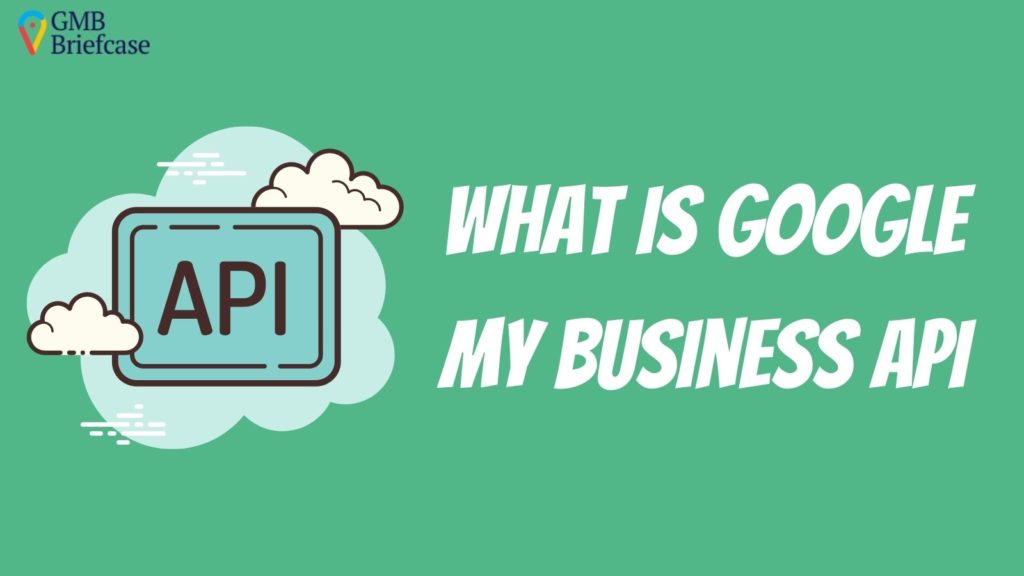 Google My Business API is simply an automated process that enables authorized representatives to manage search, Ads, and business location data. In other words, it is a simple tool for businesses that makes data handling easier and less time-consuming. 
Google My Business API is expected to revolutionalize the world of Search Engine Optimization (SEO). Essentially, it has become an efficient way to update data that Google uses in managing your local business. With the Google My Business API, you don't have to worry about changing your address, business name, or phone number. Initially, this was a manual process where you were required to log in to your Google My Business account profile to make the changes. However, with Google My Business API, the whole process is streamlined through automation. I bet you now understand the reason for the sudden hype? 
Key features of Google My Business API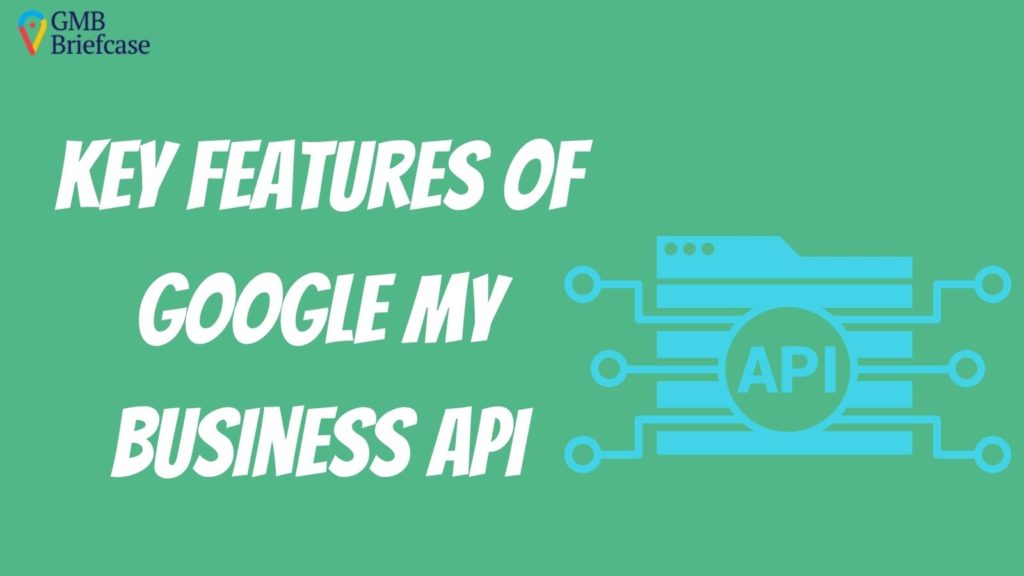 Now that you understand what Google My Business API is, it would be important to explore some outstanding features that make it such a vital tool for businesses today. 
It is entirely automated

: I bet you have already concluded that this makes the entire process of updating information about your business much easier. Well, you are right! But, the main benefit of using a fully automated tool is that it reduces human error. Initially, Google determined business data using a combination of tools such as information from third parties and Search Engine crawlers. For companies with larger amounts of data, this was a great challenge since third-party sources tend to contain conflicting information, leaving the clients and the business at a disadvantage. With API, businesses have a much faster approach for notifying Google on the changes and updates made on the business information. 

Numerous business attributes:

There are tons of business attributes that can be changed using API. Other than the general information such as the name, phone, and physical address of the business, Google My Business API can change the status of the business, whether Active or Inactive, it can change the hours of operation of the business, the service areas of the business, business managers and accounts and also add new business profiles. 
Is there a need for Google My Business API?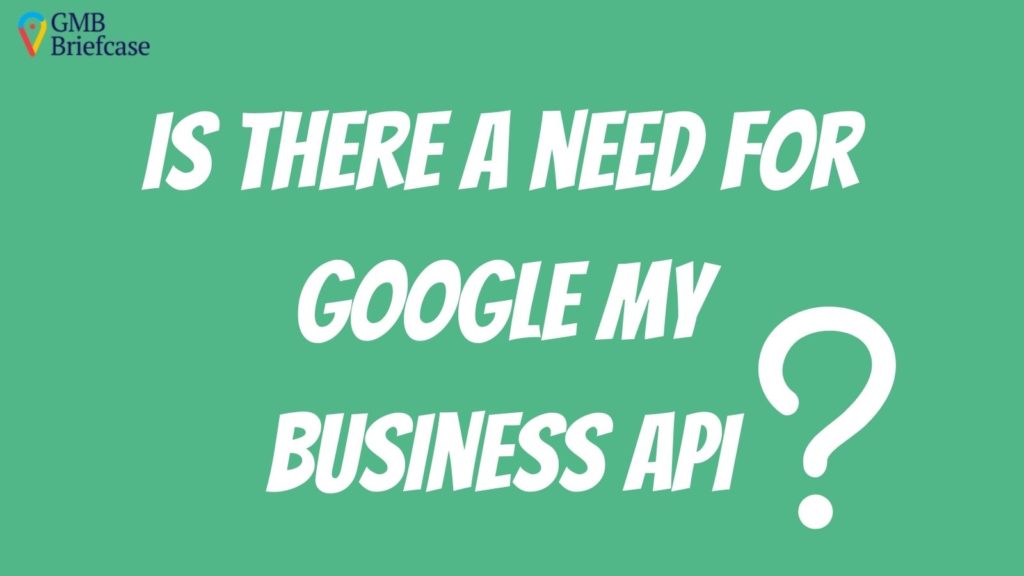 Every business that handles its activities online would see the need for having Google My Business API, at least if it is interested in marketing. A business can boost its visibility on Google if it can leverage the features mentioned above effectively. Let's explore some crucial operations a business can perform using Google My Business API.
Elaborate on your business;

having a business profile alone is not enough to market your business. However, with Google My Business API, you get the option for adding more information concerning your business, such as the services or products you are offering, a link to your website, among other attributes. 

Obtaining insight on search performance;

As a business person, it is refreshing to know that you can gain insight into the local search performance of your business. This insight enables you to understand the potential queries clients are using to access your profile. From there, you can design your next strategy on the search performance of your local business. 

Improved customer engagement

: Google My Business API allows you to publish a post just like you would do on Facebook. In other words, you can utilize the platform to respond to your customer reviews, requests, or questions. Is there any other better way you can engage with your potential clients? 

Improves your SEO stats

: Like websites, Google also uses a search algorithm to rank your business page. With Google My Business API, you can incorporate keywords from your dashboard to boost the visibility of your business page. 
Limitations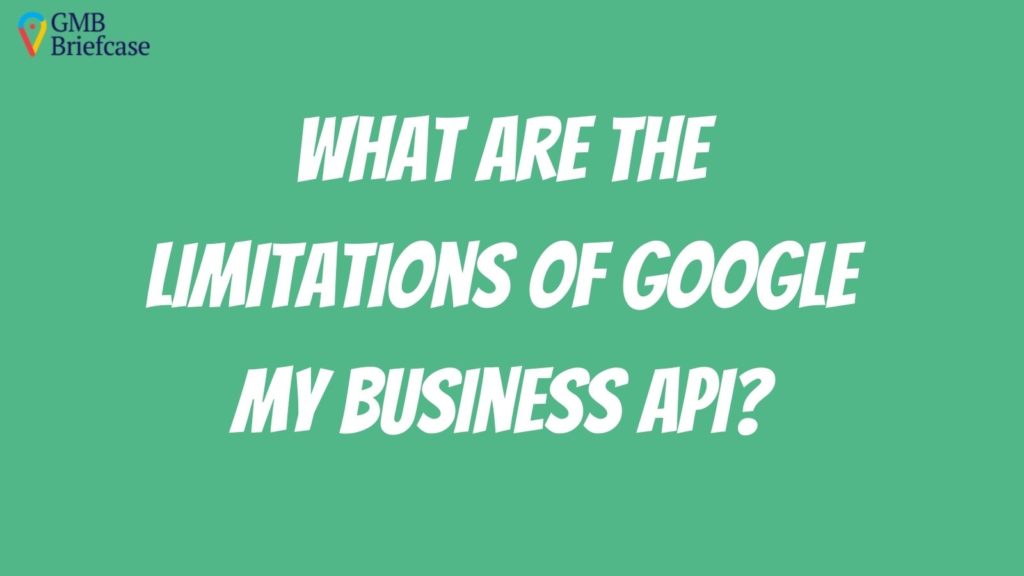 With all that said, it is clear that Google My Business API has a lot of benefits. However, like any other system, Google My Business API also has its fair share of limitations. For instance, you will still have to verify your business location through the standard verification processes. Despite all the benefits of Google My Business API, it is very unfortunate that your API cannot claim or verify a business profile.
Did I mention that Google My Business API is fully automated and can easily update your business information with ease? Well, I forgot to mention that the process is not instant! As always, Google takes about 24 to 48 hours for any changes to be effected online. Unfortunately, this rule still applies even with the new Google My Business API. 
Again, as much as the Google My Business API is an automated tool, you will still be required to manage your location data accuracy and visibility in Google and other search engines. Of course, it is good to have direct connectivity between Google and your business location, but this does not eliminate your active management process. It only makes it more effective. 
Conclusion
Google My Business API presents a huge step for Google. Business can now publish their profiles online with the correct local information, thanks to the real-time location data changes supported by the API. Be wary, though. As it is an automated process, you still have to manage your data accuracy and visibility. 
Hello! I'm the founder of GMB Briefcase. I have 15 years of experience in SEO, Content Strategy, PR, and more. I love helping businesses grow and achieve their goals. My team and I are dedicated to providing top-tier service and support to our clients.