Google My Business (GMB) reviews significantly influence the way customers think about your company. They are also crucial for businesses looking to get discovered in search results.
By managing Google reviews, you can showcase your business in the best possible light and minimise the impact that negative reviews or low ratings might have on your brand reputation.
In this guide, we'll break down how you can monitor, respond to, and generate Google reviews, as well as how you can leverage these reviews to acquire and retain more customers.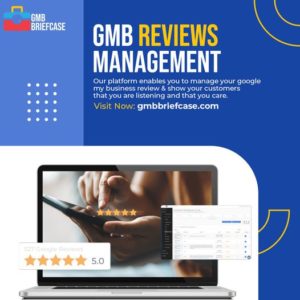 Why are Google My Business Reviews Important?
Google reviews are important for one reason: your customers look for and trust these reviews.
According to online reviews statistics:
Google is the number one website for online reviews. 63.6% of consumers say they are likely to check reviews on Google (through Google Maps and Search) before visiting a business location — more than any other review site.
It's easy to see why almost two-thirds of people turn to Google to find reviews of businesses. Apart from Google being the world's top website, zero-click searches are also on the rise. (It increased by 65% in 2020.)
(Zero-click searches happen when the top search results provide the answer to a user's query so that the user doesn't even have to click through to a website or leave the search engine results page.)
By showing review snippets and star ratings in organic search results without having to send users to a third-party website, Google has effectively cut in line ahead of other business review sites. This means consumers discover businesses on Google more than on any other search engine or review website.
The Link Between Google Reviews and Search Results
Google reviews also have a direct impact on where and how prominently companies and brands appear in search engine results.
A Moz report suggests that reviews are one of the top factors influencing organic search results on Google — and a top 3 factor influencing which businesses are featured in the Google Maps Pack. In terms of local SEO, more reviews mean more information for Google's algorithm.
Google itself has explicitly stated in a help article that reviews factor into how the search engine determines the search rankings of businesses.
Google review count and review score factor into local search ranking. More reviews and positive ratings can improve your business's local ranking.
How to Track Google Reviews
The simplest way to find and track your company's reviews is to use Google My Business (GMB), the search engine company's free tool that allows business owners (or their representatives/listing managers) to create and verify their own data on Google.
Receiving Google Review Alerts via Email
To help you track review activity, Google My Business will also notify you of any new Google reviews via email.
The email notification includes review information such as reviewer name, star rating, a portion of the review text, and a link to the review on Google.
Track Google My Business Reviews with Review and Reputation Management Software like GMB  Briefcase.
For GMB users managing multiple business locations, an alternative way to track reviews is to deploy review and Reputation Management Software.
GMB Briefcase — a Google My Business Featured Partner — delivers a comprehensive solution for monitoring and managing Google business reviews, as well as reviews from other sites like Yelp, Tripadvisor, and Facebook.
GMB Briefcase's deep integration with Google My Business covers all key elements of online review management, including:
Review monitoring, which pulls in and aggregates all your reviews;
Review response,  which allows companies to respond to Google reviews directly from the GMB Briefcase dashboard;


Final Thoughts

Google reviews play an important role in how today's consumers discover and judge businesses. They can also shape a brand's online reputation, as well as reveal valuable insights into a company's operations, showing areas where an organization can improve customer service and experience.

By tracking, responding to, and getting more reviews on Google — also by applying best practices in review/ reputation management — you can improve your brand's search visibility, outperform competitors, and acquire more customers.